VIEW: Has the Insurance Act 2015 achieved its objectives?
Written by John Ludlow, CEO, Airmic
2017-09-05
Last month saw the first anniversary of the Insurance Act 2015, a ground-breaking piece of legislation that was welcomed by all. But with the draconian Marine Insurance Act 1906 consigned to history, has the new Act achieved its objectives? The answer depends on which objective you are talking about.

The first objective was to modernise the law – to provide clarity and a balanced legal system for UK businesses which, until a year ago, had very little in the way of a legal safety net when it came to handling claims disputes. This objective has been achieved. While the true litmus test will be when the first contentious claims come through, all in the market have worked hard to change their procedures in line with the letter of the new law.

The second objective was to create a closer and more effective tripartite relationship between the insurer, broker and insured. The new law is not just about changing wordings and modernising a legal system, but also about changing practices and developing an improved understanding of risk by all players. This means insurers, brokers and buyers sitting around the same table and having meaningful discussions about the actual risk in a business and how this translates into an effective insurance policy. Unfortunately, there is limited evidence that this is happening. Extensive discussions with Airmic members have revealed surprise and even frustration with the lack of dialogue and feedback they have received from insurers, despite the enormity of the change. Many of our members feel that insurers have been slow out the starting blocks, and they have had to drive the process forward.

Airmic would like to see more dialogue and more diligent underwriting at the point of placement. Where this is happening – where insurers, brokers and buyers have worked together to improve disclosure, communication and, ultimately, understanding of risk – all parties have benefited. The underwriter achieves more accurate pricing of risk, and the buyer achieves greater certainty of outcome. The Insurance Act is a fantastic piece of legislation; let's hope market practice evolves so all players can take full advantage of it.


This article was published in the September 2017 issue of CIR Magazine.

Download as PDF

More interviews and analysis

Contact the editor

Follow us on Twitter


Related Articles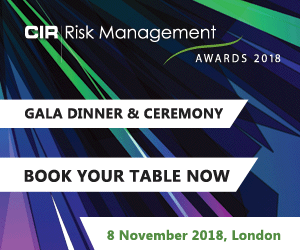 Download the latest
digital edition of
CIR Magazine
Power transmission and distribution risk
Description
Mark Evans talks to Barry Menzies, head of MIDEL ester-based dielectric fluids, at specialist manufacturer M&I Materials, to discover how ester fluids can help reduce the risks associated with transformer applications.
Most read stories...