Warning on workplace bullying
Written by Editor, CIR
2009-05-20
Workplace bullying is becoming more widespread as a direct result of the recession, claims a consultancy head

Bosses are fail to recognise the symptoms and stamp out intimidation warns Jane Farrell, chief executive of consultancy and training firm Equality Works. She says they need to be more vigilant to prevent serious problems in the future.

"Many people think of bullying as simply meaning verbal or sometimes physical abuse," says Farrell. "However, in today's business climate of concern, informal comments or changes in attitude can lead to feelings of being under threat and victimisation.

"Recession and redundancies are currently a hard fact of life but that is no excuse for not handling the situation with compassion and sensitivity."

Examples of bullying cited by the firm include:

-Derogatory comments being made in an open-plan office about people's performance;
-So called 'jokes' being made that undermine employees' confidence;
-Increasing levels of competition, at the expense of collaboration;
-Managers shouting at staff ;
-Drawing attention to 'difference', such as 'part timers not pulling their weight'.

Equality Works recommends that companies:

-Make standards clear about what is and is not acceptable;
-Train staff to understand that jokes about disabled people, women, lesbians and gay men or ethnic minorities, are unacceptable even if no offence is intended;
-Ensure that training isn't critical of people but creates understanding;
-Include explicit rules in the staff induction process, so company policy on the unacceptability of shouting or swearing for example is clear.
Related Articles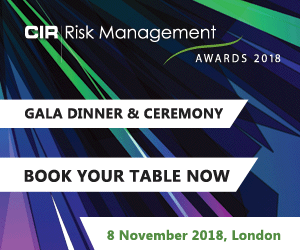 Download the latest
digital edition of
CIR Magazine
Power transmission and distribution risk
Description
Mark Evans talks to Barry Menzies, head of MIDEL ester-based dielectric fluids, at specialist manufacturer M&I Materials, to discover how ester fluids can help reduce the risks associated with transformer applications.
Most read stories...