Impact of weather events on corporate earnings quantified
Written by staff reporter
2018-06-13
Evidence of the impact of climate risk is found across all sectors, geographies, and seasons, according to a study carried out by S&P Global Ratings. The average materiality on earnings for the small number of companies that quantified it is a significant 6%.

As such, climate risk is a prevalent topic of discussion for the CEOs of publicly traded companies, and management teams are becoming increasingly accountable for understanding and mitigating the impact of climate risk.

S&P Global Ratings and climate risk management specialist Resilience Economics have released a co-authored report determining the prevalence and materiality of climate risk for companies in the S&P 500 index.

'The Effects of Weather Events on Corporate Earnings are Gathering Force', conducted with climate risk specialists Resilience Economics, found that in financial 2017, 73 companies (15%) on the S&P 500 publicly disclosed an effect on earnings from weather events, but only 18 companies (4%) quantified the effect.
Related Articles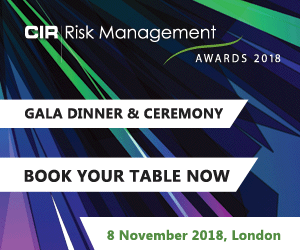 Download the latest
digital edition of
CIR Magazine
Power transmission and distribution risk
Description
Mark Evans talks to Barry Menzies, head of MIDEL ester-based dielectric fluids, at specialist manufacturer M&I Materials, to discover how ester fluids can help reduce the risks associated with transformer applications.
Most read stories...