Remuneration guidelines 'are being ignored'
Written by Editor, CIR
2009-05-20
Remuneration and bonus guidelines issued by the Financial Services Authority (FSA) are being ignored by businesses fearful of losing their most talented staff, a survey suggests.

According to research by law firm Pinsent Masons, 84% of companies believe the FSA's code of practice will have little or no impact on how executives are rewarded, and more than three-quarters (78%) are not considering reviewing their severance terms to avoid executives getting large pay-outs.

The findings come as the FSA's consultation on its code of practice closes, prior to a final publication in July and possible implementation in November. The survey comes amid more high-profile shareholder protests over remuneration policy this week at Shell, Next and stockbroker Evolution.

In April, Brussels rissued guidance on director's pay, with recommendations on the structure and determination of remuneration and earlier this month the government published a report into the future of the financial services industry. It recommended adherence to the FSA's guidelines. However, a several large companies, particularly in the financial sector, have raised concern over restrictions on remuneration.

"Since the FSA first commented on bonuses and remuneration last autumn, there has been a greater focus on senior level pay, but, in many cases, bonuses have continued to be paid even though performance objectives have not been met," says Tom Flanagan, employment partner, at Pinsent Masons.

"While this may seem perverse given the current state of the economy and the shareholder unrest it has created, we feel it highlights two fears among businesses: a fear of losing top executives at a time when it could be argued they are needed most, and a fear of tackling the thorny issue of changing contracts.

"Businesses are in a catch-22 situation. They are under pressure to rein in benefits which are now deemed excessive by some stakeholders but they also need to retain their best talent to help get them through the recession. Not paying bonuses could lead to the exit of senior staff which could explain why discretionary benefits continue to be granted even if the business is not performing well."
Related Articles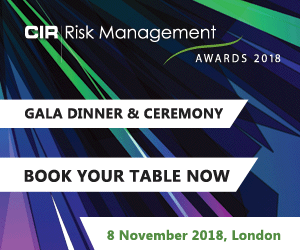 Power transmission and distribution risk
Description
Mark Evans talks to Barry Menzies, head of MIDEL ester-based dielectric fluids, at specialist manufacturer M&I Materials, to discover how ester fluids can help reduce the risks associated with transformer applications.
Most read stories...

Download the latest
digital edition of
CIR Magazine