New product contamination cover launched
Written by Editor, CIR
2009-05-20
The British Retail Consortium (BRC) and XL Insurance have formed an alliance to offer product contamination insurance for BRC certificated suppliers.

Under the agreement XL Insurance will offer the cover as a preferred supplier to producers certificated under the BRC Global Standards scheme.

The insurance covers costs associated with a product recall, ranging from withdrawal expenses to the policyholder's loss of profit. It emphasises risk prevention and emergency response.

Cover includes a free initial consultation with crisis managers and an allocation for risk improvement work such as recall and crisis planning. Following a recall the insured has access, via a 24-hour hotline, to UK-based crisis consultants Razor, which has expertise in public relations, product security, laboratory services and regulatory advice.

"As the food and drink industry is experiencing increased regulatory scrutiny as well as public interest in food safety, companies are not only concerned about immediate financial impact, but also about protecting their brand and reputation," says Ed Mitchell, global product recall manager at XL Insurance.
Related Articles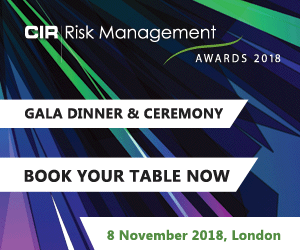 Download the latest
digital edition of
CIR Magazine
Power transmission and distribution risk
Description
Mark Evans talks to Barry Menzies, head of MIDEL ester-based dielectric fluids, at specialist manufacturer M&I Materials, to discover how ester fluids can help reduce the risks associated with transformer applications.
Most read stories...