New Libyan province raises contract and war risks
Written by staff reporter
2012-03-05
Eastern Libya is about to declare itself a self-governing state within a federal Libya. The new state will extend beyond historical Cyrenaica to include part of oil-rich Fazzan in the Gulf of Sirte.

The state is to be called Barqa (Arabic for Cyrenaica) and its territory will stretch from the Egyptian border in the east to the city of Sirte in the west.

The declaration will stipulate that Barqa will have its own parliament and separate oil, defence and finance ministries, and its own army.

Analysts from risk advisory firm Exclusive Analysis believe the the Tripoli government is likely to use force to contest the eastern Libya's declaration of autonomy; while it does not have the capability to reverse the declaration, it is likely to contest control of key towns in the Gulf of Sirte and the Waha and Raquba oil fields.

Barqa's autonomy would increase contract and non-payment risks in construction and infrastructure, but probably not in the oil sector, particularly for firms with contracts with Arabian Gulf Oil Company (AGOCO), the risk advisory says. Contract risks are especially high for Chinese, Russian and South Korean firms, due to their governments' perceived support for Gaddafi. Firms from these countries are very likely to see their contracts cancelled following corruption investigations, they add.

Exploration and production sharing agreements are unlikely to be reviewed or cancelled, especially for American, British and French firms, though the Italian firm Eni's project in Bu Attifel will be at higher risk of contract revision they continue.

Eastern Libya has 66% of Libya's oil production but only 25% of its population.
Related Articles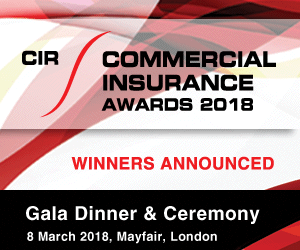 Power transmission and distribution risk
Description
Mark Evans talks to Barry Menzies, head of MIDEL ester-based dielectric fluids, at specialist manufacturer M&I Materials, to discover how ester fluids can help reduce the risks associated with transformer applications.
Most read stories...
World Markets
(15 minute+ time delay)
FTSE
7,332.70
+15.36
S&P 500
2,708.64
+2.25
Nikkei 225
22,191.18
+32.98

Download the latest
digital edition of
CIR Magazine