Modern Slavery Act galvanising leadership action

Written by Deborah Ritchie
2016-10-28
Twice as many CEOs and other senior executives have become actively involved in addressing modern slavery in global supply chains since the Modern Slavery Act came into force on 29 October 2015.

The Ethical Trading Initiative (ETI) and Hult International Business School investigated corporate leadership responses to modern slavery within leading companies ahead of the first anniversary of the Act.

Their survey and report, 'Corporate Leadership on Modern Slavery' involved 71 prominent brands and retailers, including in-depth interviews with 25 companies.

It found a staggering 97% see the reputational risk of finding modern slavery in the supply chain as the biggest driver for change, and that, regardless of reputational risk or exposure, the vast majority (86%) see corporate action on human rights as a critical business responsibility. Almost as many cite senior leadership passion and engagement as the strongest enabler of effective corporate action.

If the research is anything to go by, it would appear that companies are making significant progress in addressing modern slavery. At very least, it does suggest that more companies know what they need to do, even though they find some activities hard to put into practice.

A large majority said they know that addressing human rights within their core business model is the most significant strategic indicator of corporate leadership on modern slavery, yet they are finding it challenging to put into practice.

Quintin Lake, co-author of the report and Research Fellow at the Ashridge Centre for Business and Sustainability at Hult International Business School said, "We wanted to know what 'good' looks like for companies seeking to address modern slavery, to help those who are just starting to look at the issues to make faster progress. Though there is much more work to do, it is encouraging to see the steps, leading businesses are taking."

Some 90% of respondents saw due diligence on core labour standards as crucial to tackling modern slavery. ETI and Hult's study found that leading companies are increasingly conducting human rights risk analyses by country, sector or type of labour and prioritising their salient risks accordingly; 71% had these processes formalised and embedded in their operations. The report found that companies face several significant barriers and tensions in addressing modern slavery, and that the work needed to improve corporate policies and practices should not be underestimated. That includes addressing the policy and legal environment, changing the mindsets of investors and consumers, and changing the culture of business itself, particularly around worker representation.

Over 40% of respondents highlight supply chain complexity as one of the strongest barriers to addressing modern slavery and the report states that a key tension is how best and how long to work alongside suppliers to improve working conditions. Companies are also beginning to see risks in new areas as they start to map their supply chains including in logistics, warehousing, catering and cleaning services and labour recruitment agencies amongst others.

Within leading companies, the report reveals that the conversation has shifted from a sense that the problem is 'out there', to 'this is our problem'. Companies also recognise that addressing modern slavery is not about short-term risk management, but about changing the way the business thinks about human rights, and what systems need to be place to change practice in the long term.


Modern Slavery Act: One year on (Source: The Ethical Trading Initiative (ETI) and Hult International Business School)

• Companies strongly believe effective engagement and action in partnership with governments, NGOs and charities, and other local stakeholders is critical for significant change.

• All companies state that one of the most effective interventions is involving workers directly in managing and mitigating the risks of modern slavery. Whilst some companies are engaging with trade unions to raise worker voice, only 31% see them as critical stakeholders in addressing modern slavery.
Related Articles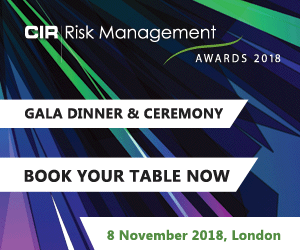 Download the latest
digital edition of
CIR Magazine
Power transmission and distribution risk
Description
Mark Evans talks to Barry Menzies, head of MIDEL ester-based dielectric fluids, at specialist manufacturer M&I Materials, to discover how ester fluids can help reduce the risks associated with transformer applications.
Most read stories...