Marsh: Abandon TRIA at your peril
Written by Editor, CIR
2010-08-27
Discontinuation of a government-mandated terrorism backstop would have an adverse effect on the long-term availability and affordability of terrorism insurance, warns Marsh.

In the event that the Terrorism Risk Insurance Act (TRIA) is discontinued and not replaced by a similar government-sponsored programme, Marsh anticipates that the availability of terrorism insurance would be greatly reduced in high-risk areas, such as business districts within major metropolitan areas. The broker also anticipates that pricing for terrorism insurance would dramatically increase in these high-risk areas. This would have a profoundly negative impact on those businesses with the greatest need for protection against terrorism risks.

"Terrorism, in all its forms, remains a significant risk that will need to be insured again over the long-term," said Ben Tucker, leader of Marsh's Property Specialised Risk Group. "Marsh would expect significant and adverse market impact in the absence of the TRIA backstop, as insurers do not have sufficient capacity to meet the terrorism risk needs of policyholders."

The findings of The Marsh Report: Terrorism Risk Insurance 2010, the firm's recently published annual report on terrorism, indicate that the long-term availability of an affordable terrorism risk transfer mechanism is critical to US businesses and foreign businesses operating in the United States. TRIA has provided such a mechanism since it was enacted in 2002.
Related Articles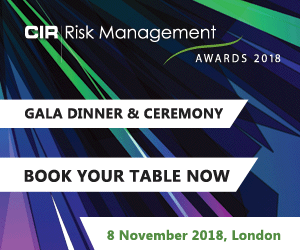 Download the latest
digital edition of
CIR Magazine
Power transmission and distribution risk
Description
Mark Evans talks to Barry Menzies, head of MIDEL ester-based dielectric fluids, at specialist manufacturer M&I Materials, to discover how ester fluids can help reduce the risks associated with transformer applications.
Most read stories...