Threat of contagion as markets look for next Greece after default
Written by staff reporter
2012-02-20
As markets rise tentatively in the hopes of a further Greek bailout, the question remains as to how much appetite Athens has to persist in a cycle of implementing increasingly punitive fiscal measures to avoid default, amid widespread public disobedience during its sixth consecutive year of recession.

Elizabeth Stephens, head of credit and political risk analysis for JLT, assesses the potential impact of a Greek default and exit from the single currency – and the ensuing threat of contagion thus: "The stark logistics of a return to the drachma would likely stoke further waves of public disorder as a series of capital controls, fixed exchange rates, withdrawal limits and bank closures, attempted to limit a run on Greece's banks and stop investors fleeing the country with as many Euros as possible to avoid being stuck with a devaluing new (or rather, old) currency."

However, she points out, Athens could consider leaving the Euro to be the lesser of two evils. An initially painful period following a default could be deemed the relatively more attractive option in contrast to a drawn out process of devaluation and crippling public spending cuts.

Though Germany's finance minister, Wolfgang Schäuble, has claimed "we're better prepared than two years ago," largely attributed to European Central Bank liquidity measures, there is a grim general consensus that a disorderly Greek default would lead to a severe credit crunch to rival that instigated by the collapse of Lehaman Brothers in 2008.
The impact would be felt throughout the eurozone and beyond, with unpredictable political and economic repercussions.

"As well as the direct impact on sales, a forced Greek default would threaten to dry up credit and trade finance as the market is left to speculate on whether the most vulnerable economies, such as Portugal, Ireland, Spain – or Italy, are likely to follow suit; in a worst case scenario, the domino effect would hasten or even precipitate their departure," she says.

Could Portugal be the next Greece? There are important differences and worrying similarities, says Stephens.

"Portugal's sovereign debt is much lower relative to its GDP than that of Greece – and it has taken a much more rigorous approach to structural reform. However, unemployment figures currently stand at 14% - the highest since the 1980s. This is exacerbated by tax rises for the majority of workers and salary and bonus cuts for civil servants as part of the three-year fiscal restructuring plan agreed with the Troika. The deeply unpopular measures have already contributed to a reduction in economic growth (GDP fell by 1.3% in the final three months of 2011) as the heavily indebted private sector continues to cut spending.

"The promised €78bn bailout in return for the above fiscal measures may prove too intangible to the populace to avert mass unrest amid continued austerity. Public order could deteriorate rapidly should Portugal's bond markets dive in the wake of a Greek exit and the country is forced to follow suit.

JLT points out that Spain shares Portugal's deteriorating growth, along with a dangerously high +40% rate of unemployment amongst under 25s, and there is strong evidence to suggest it will not meet its European Commission targets for deficit reduction.

"In light of alleged European Commission suspicions that the new centre-right government may have massaged statistics and artificially inflated the 2011 deficit figures falling under the previous administration in hope of softening this year's targets, the Greek comparisons seem depressingly apt," Stephens concludes.
Related Articles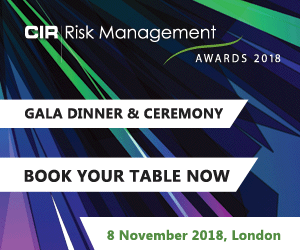 Download the latest
digital edition of
CIR Magazine
Power transmission and distribution risk
Description
Mark Evans talks to Barry Menzies, head of MIDEL ester-based dielectric fluids, at specialist manufacturer M&I Materials, to discover how ester fluids can help reduce the risks associated with transformer applications.
Most read stories...