Cyber arrest great effort, but threat remains: KPMG
Written by staff reporter
2014-06-04
Combined efforts to guard against the threat of malware are laudable, but the threat posed by cyber criminals remains. Commenting on news this week that computer users are being urged to protect their machines from malware which could allow hackers to steal financial data, Stephen Bonner, a partner in KPMG's cyber security practice, says this "fantastic effort...has cut the head of the hydra of the control networks that steal banking access and encrypt data for ransom".

These actions not only cut off the flow of money to the perpetrators and help unmask their identities, but also means current infections cannot be updated with new versions. Bonner stresses, however, that the threat remains: "Like any hydra, the heads will grow back and organised crime will return, but this event presents a unique opportunity to clean up our systems while the criminals cannot update their infections.

"Our advice is to patch, update anti-virus and run scans and most importantly take backups of critical data that are not accessible from your machine directly. This will have a better chance of cleaning out current infections of this sort than ever before, helping to reduce the risk of being affected in the future and reducing the impact should your critical data be encrypted or otherwise corrupted. If you are only going to do one thing then make sure you backup before the botnet returns."
Related Articles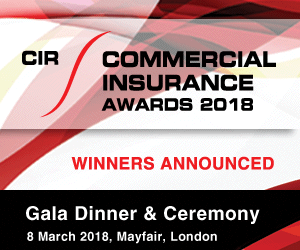 Power transmission and distribution risk
Description
Mark Evans talks to Barry Menzies, head of MIDEL ester-based dielectric fluids, at specialist manufacturer M&I Materials, to discover how ester fluids can help reduce the risks associated with transformer applications.
Most read stories...
World Markets
(15 minute+ time delay)

Download the latest
digital edition of
CIR Magazine