Lord Young's health and safety review unveiled
Written by Editor, CIR
2010-10-04
Lord Young's eagerly awaited report into health and safety has received the thumbs up from law firm, Beachcroft, whose head of its safety, health and environment group, Sally Roff, praises the acknowledgement of the need to redress balance and proportionality on "all issues health and safety".

"While it is unhealthy to have a society in which individuals and business are risk averse, work-related accident and illness levels remain high and there is a need to continue to promote safe workplaces. Health and safety legislation and regulation has become tarnished by 'urban myths' such as the abolition of school conker competitions, as a result of overzealous enforcement. Lord Young's review will be welcomed widely if it can alter perceptions of health and safety advisors to be facilitative rather than obstructive," she comments.

Much, she adds, however, will depend upon the interpretation of the report by regulators.

Andrew Parker, partner and head of strategic litigation, and a former assessor to Lord Justice Jackson, adds: "Lord Young rightly sees the need to curb the effects of "no win, no fee" arrangements with lawyers and for Lord Justice Jackson's report to be implemented in full. This regime is a drain on the public purse at a time when we can't afford it. His views must also call into question the Legal Services Board's stance on referral fees, which Lord Justice Jackson recommends should be banned. Although the LSB sees no consumer detriment in payments by lawyers to claims farmers which refer them accident claims, the right question must surely be whether there is any consumer benefit in a system which just drives costs upwards."
Related Articles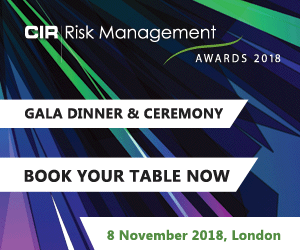 Download the latest
digital edition of
CIR Magazine
Power transmission and distribution risk
Description
Mark Evans talks to Barry Menzies, head of MIDEL ester-based dielectric fluids, at specialist manufacturer M&I Materials, to discover how ester fluids can help reduce the risks associated with transformer applications.
Most read stories...