IFRIMA: Brazilian reinsurance regs 'room for improvement'
Written by Editor
2011-04-15
The International Federation of Risk and Insurance Management Associations (IFRIMA) has welcomed the "flexibility and understanding" of the Brazilian government in response to global concerns about its new reinsurance regulations. But, it believes that more needs to be done to limit the negative impact on insurance capacity and cost.

By replacing Resolution 224 with Resolution 232, the Brazil government is permitting insurance companies to cede up to 20% of each reinsurance treaty to companies based abroad that are linked with or belong to the same financial group, instead of prohibiting intra-group transfers.

It is a common opinion among insurance and reinsurance players, in addition to the buyers of insurance represented by IFRIMA, that Resolution 232 is an important step in maintaining the development of the Brazilian market since liberalisation began in 2007. Unfortunately, it is still not enough. The restrictions that remain, plus a second Resolution that mandates placement of business with local reinsurers, still create the danger of reduced capacity, especially for large risks, and higher costs for industry, etc.

IFRIMA believes that without further changes many business opportunities could be lost to Brazil, and that even businesses which were starting to grow as a result of big investment from various multinationals after the end of the reinsurance monopoly could think again about their future.
Related Articles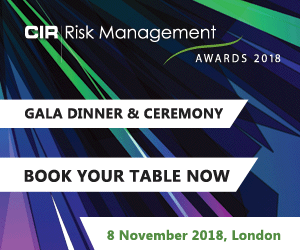 Download the latest
digital edition of
CIR Magazine
Power transmission and distribution risk
Description
Mark Evans talks to Barry Menzies, head of MIDEL ester-based dielectric fluids, at specialist manufacturer M&I Materials, to discover how ester fluids can help reduce the risks associated with transformer applications.
Most read stories...