Privacy and cyber risks renew focus on encryption
Written by staff reporter
2016-02-29
The use of encryption continues to grow in response to cyber attacks, privacy compliance regulations and consumer concerns, according to the latest independent industry research from Ponemon. The 2016 'Global Encryption Trends Study' also suggests that the majority of organisations plan to transfer sensitive data to the cloud within the next two years.

Peter Galvin, vice-president strategy at Thales e-Security, which supported the study alongside Vormetric Data Security, voiced concerns about the consistency of applied encryption strategies. "Encryption is now widely accepted as best-practice for protecting data, and a good encryption strategy depends on well-implemented encryption and proper key management," he said.

Critical findings continue to demonstrate the adoption of encryption solutions to reduce risk, increase organisational security posture and meet data compliance regulations.

Key findings: 2016 Global Encryption Trends Study (Source: Ponemon)

• More than half of respondents (56%) are transferring sensitive or confidential data to the cloud – and this will rise to a total of 84% in the next two years

• Support for both cloud and on-premise deployment was rated the most important consideration when deploying encryption solutions

• Employee and HR data is the most commonly encrypted data – higher even than payment data, intellectual property or financial records – indicating a higher sensitivity to protecting personal information

• The number one perceived threat to data exposure is employee mistakes, followed by system or application malfunction rather than external attack or malicious insiders


"Mega breaches and cyber attacks have increased companies' urgency to improve their security posture, and encryption usage continues to be a clear indicator of a strong security posture, according to Dr Larry Ponemon, chairman and founder of The Ponemon Institute.

"The findings of this year's study demonstrate the importance of both encryption and key management across a wide range of core enterprise applications – from networking, databases and application level encryption to PKI, payments, public and private cloud computing and more," he explained.

The global encryption study of more than 5,000 business and IT managers was carried out across the US, UK, Germany, France, Australia, Japan, Brazil, the Russian Federation, Mexico, India, Saudi Arabia and the UAE.
Related Articles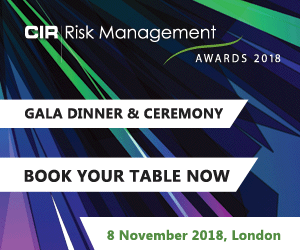 Download the latest
digital edition of
CIR Magazine
Power transmission and distribution risk
Description
Mark Evans talks to Barry Menzies, head of MIDEL ester-based dielectric fluids, at specialist manufacturer M&I Materials, to discover how ester fluids can help reduce the risks associated with transformer applications.
Most read stories...