Eversheds Sutherland launches Modern Slavery solution
Written by
2017-03-06
Law firm Eversheds Sutherland has launched two e-learning modules, developed to train businesses to understand and manage their risks related to modern slavery. Thought to be among the first interactive tools launched to educate employees on modern slavery, the solution is designed to help staff better recognise what modern slavery is and help with compulsory reporting relating to how they are tackling it.

This new reporting duty applies to commercial organisations carrying on business in the UK, with a turnover of over £36m and supplying goods or services, many of which will be required to publish their first statement by June this year.

Tom Player, partner at Eversheds Sutherland, said: "With millions of people around the world affected by modern slavery, it is thought to be one of the world's most profitable forms of criminal activity. Many sectors can be affected by it, including food, farming, construction, manufacturing, retail, fashion and cleaning services. As well as harming victims, it poses a huge reputational risk to a business.

"Modern slavery is often deliberately hidden by criminals in complex supply chain structures. And, as workers are an organisation's eyes and ears when it comes to the risks of modern slavery to a business, it is by raising their awareness of the problem that organisations can correctly identify and tackle it."

The training is also a positive step that organisations can cite as part of their annual publishable statement on slavery – an essential part of compliance with the Modern Slavery Act 2015.

Eversheds Sutherland says it will donate 10% of all proceeds from sales of these e-learning modules to Unseen, a modern slavery charity working towards a world without slavery.
Related Articles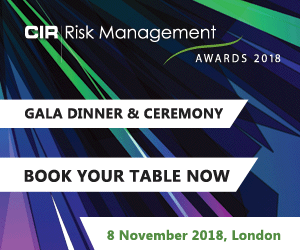 Download the latest
digital edition of
CIR Magazine
Power transmission and distribution risk
Description
Mark Evans talks to Barry Menzies, head of MIDEL ester-based dielectric fluids, at specialist manufacturer M&I Materials, to discover how ester fluids can help reduce the risks associated with transformer applications.
Most read stories...