EC3 launches GDPR review and audit service
Written by staff reporter
2017-07-04
EC3 Consultants has today launched a General Data Protection Regulations (GDPR) review and audit service to support insurance companies, brokers and MGAs in addressing the new data requirements.

GDPR will apply to all organisations that control or process relevant personal data. Insurance companies, brokers and MGAs hold large amounts of this kind of data so will be widely affected.

The GDPR expands the scope of data protection laws in England, and imposes new obligations on organisations that process and control personal data. It introduces new rights for individuals and a more robust enforcement regime with fines of up to 4% of an organisation's global turnover.

Commenting at the launch of the review and audit service Sara Ager, partner of EC3 Consultants, said: "With the introduction of GDPR less than 12 months away, the pressure is on every organisation affected by the regulations to have a plan in place to ensure they are compliant before it comes into force. If this process hasn't already started, it is important that it begins as soon as possible.

"It is critical for every organisation to embed and maintain a culture which supports data protection, privacy and security through its governance and control framework by establishing reliable data protection governance. In launching this service we are able to provide professional and experienced insight and advice to help firms across the industry to prepare and put in place the robust policy and procedures need to ensure compliance with these game changing regulations," she added.
Related Articles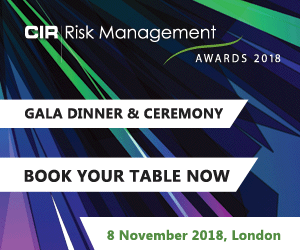 Download the latest
digital edition of
CIR Magazine
Power transmission and distribution risk
Description
Mark Evans talks to Barry Menzies, head of MIDEL ester-based dielectric fluids, at specialist manufacturer M&I Materials, to discover how ester fluids can help reduce the risks associated with transformer applications.
Most read stories...