Neville-Jones becomes first cyber security challenge patron
Written by staff reporter
2011-11-17
Baroness Pauline Neville-Jones, the government's special representative to business on cyber security, becomes first ever Challenge patron. This news as CompTIA, Raytheon and Royal Mail join the challenge as new sponsors.

As patron, the previous security minister will provide a strategic view around the importance of developing the UK's cyber security talent pool and will help raise awareness of the need to address the cyber skills shortage amongst all UK employers.

"Cyberspace is woven into the fabric of our society; it is integral to our economy, our communities and our security. Defending all of our interests in cyberspace is a relatively small cadre of talented and highly skilled public sector and private sector cyber security professionals," said Baroness Pauline Neville-Jones. "This pool of professionals must grow and Cyber Security Challenge UK offers an innovative and exciting way of attracting talented individuals to take up rewarding careers in this field."

"BT has a vested interest in protecting our customers and we are acutely aware of the increasing danger posed by organised groups of online attackers," said Mark Hughes, managing director at BT Security. "The shortage of cyber security professionals makes it increasingly difficult for telecommunications companies to stay on top of the people that threaten our networks and the customers who use them. Through the Challenge, we are not only identifying the talented amateurs that will make up our future defence, but also raising awareness of the cyber threat amongst those who use our networks, reducing their vulnerability to attack."

"As the UK's National Technical Authority for Information Assurance and an intelligence agency, GCHQ is in a unique position," said a GCHQ spokesperson. "Whether our intelligence mission is working to combat e-crime or our security mission is enabling government to put services to the citizen on-line, we require a workforce with the highest possible levels of technological expertise. For us, it's about being one step ahead. GCHQ is delighted to support the Cyber Security Challenge's aims to uncover and nurture the cyber security professionals of the future."

The Cyber Security Challenge UK is a series of competitions designed by leading security, education and government organisations as a response to the significant shortage of skilled professionals in the cyber security sector.
Related Articles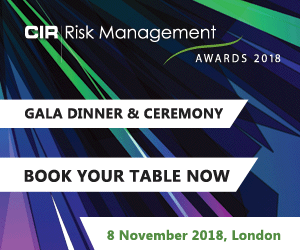 Download the latest
digital edition of
CIR Magazine
Power transmission and distribution risk
Description
Mark Evans talks to Barry Menzies, head of MIDEL ester-based dielectric fluids, at specialist manufacturer M&I Materials, to discover how ester fluids can help reduce the risks associated with transformer applications.
Most read stories...