Welcome to the CIR magazine Directory. Simply click on the headings below to view the listed companies, their products/services and contact information. If you would like to advertise in this section, please contact: Graeme McQueen Tel: +44 (0)20 7562 2434 Email:
Graeme.McQueen@cirmagazine.com
Business Continuity and Crisis Management Consultancy
Business Continuity Certification
Business Continuity Software
Business Continuity Transport
Business Continuity, Disaster Recovery
Claims Handling and Risk Management software Solutions
Risk Management Software and Consultancy
Business Continuity Software supplier directory
Emergency notification systems supplier directory
Risk management software supplier directory
There are 4 companies which match your search


---
Active Risk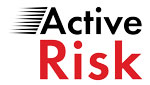 1, Grenfell Road, Maidenhead, Berkshire, SL6 1HN
Active Risk (formerly Strategic Thought Group) addresses enterprise-wide risk management (ERM) and governance, risk and compliance (GRC) requirements with advanced software and services that can be implemented across organizations in all industry sectors.

Active Risk Manager (ARM) is recognized as having the most extensive range of ERM software capabilities available today. ARM enables the identification, communication, analysis and mitigation of risks and opportunities available in both quantitative and qualitative formats. It covers project and portfolio risk, supply chain risk management, business continuity, controls management, reputational risk, health and safety, incident management, governance, compliance risks and more.

ARM is used by major organizations around the globe including US Air Force, EADS, Rio Tinto, Lockheed Martin, Nestle, NASA, London Underground and Amlin. ARM was awarded "Risk Application of the Year" in November, 2010 at the global Risk Management Awards run in conjunction with the Institute of Risk Management.



---
Aon eSolutions
10 Devonshire Square, London, EC2M 4PL
Contact: Craig Torgius
Inform decision making | reduce losses | improve productivity | optimise your total cost of risk

All of these benefits are possible using Aon RiskConsole, a web based risk management information system. Here are some examples of how we have helped clients:
• The Mosaic Company generated a 10.7% reduction in excess liability premium and reduced the data gathering process for renewals from eight weeks to a fortnight.
• Parmalat has used RiskConsole to facilitate a much faster claim process and delivered a potential saving of 50% per claim.
• Canon used the reporting capabilities of RiskConsole to tackle a spate of thefts by a supplier at a transport hub site in Germany and reduce further losses.

Today, over 700 clients rely on Aon eSolutions to provide reliable and workable insights on all their enterprise-wide risk and exposure data.

To discover how Aon eSolutions and RiskConsole can help your organisation visit www.aon-esolutions.com, or call +44(0)20 7086 0149.

---
CS STARS LLC
Tower Place, London, EC3R 5BU
CS STARS delivers industry-leading software and services for managing risk, claims, and insurance. More than 1,000 organisations across the globe rely on CS STARS' solutions for consolidating risk information, analyzing and reporting risk exposures, administering claims, tracking corporate assets, and automating compliance audit processes.

Our comprehensive, web-based solutions include:

Data Transformation Services - Consolidate risk and claims information into a single, comprehensive data repository.

Event Management Tools - Manage risk-related events based on individual business requirements and industry best practices.

Workflow Automation - Automate routine tasks and alert users of events warranting special attention.

Values Collection - Collect asset values to support insurance policy renewal discussions.

Risk and Compliance Assessment - Measure and monitor compliance with loss prevention guidelines and safety and health regulations.

Reporting and Analytics - Create dashboards, risk maps and sophisticated reports that can be easily shared throughout an organisation.
---
NTT DATA Figtree Systems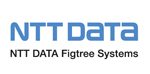 3rd Floor, 2 Royal Exchange, London , EC3V 3DG
Ayaz Merchant
NTT DATA Figtree Systems is a specialist software provider for Risk Management Information Systems. This award winning system is used by clients globally for Incident and OH&S Management, Claims Management, Corporate Insurance and Employee Benefits Management, Fleet and Asset Management and Enterprise Risk Management.

By using system features such as workflow automation, document management and creation, reports and dashboards, smartphone and web-based data-capture and email notifications, clients have increased productivity, lowered costs and improved their risk management processes. The configurability aspect of the system ensures that variations in business processes are also catered for very easily.

The system is available in the traditional client-server model as well as a SaaS model from ISO27001 compliant datacentres. Incident and OH&S management provides an easy way to log an incident or hazard from either a mobile device or a web browser. An initial incident notification would only require some basic details to be filled in. Configurable workflow rules notify the relevant personnel to review the forms.

Claims management processes including first notification of loss, reserve-setting, payments and recoveries are comprehensively covered by the system. Loss adjusters and insurers can also collaborate in this process. All types of claims including motor, property, life and disability, liability and workers compensation claims are managed using the system.

The enterprise risk management process of risk assessment, risk treatment, risk monitoring and risk reporting can also be performed. A graphical matrix of severity and impact gives a summary of risks at business unit levels, as well as the enterprise level.