British Airways fuels green revolution
Written by Editor, CIR
2010-02-17
British Airways is to establish Europe's first sustainable jet-fuel plant and plans to use the low-carbon fuel to power part of its fleet from 2014. The new fuel will be derived from waste biomass and manufactured in a state-of-the-art facility that can convert a variety of waste materials, destined for landfill, into aviation fuel.

The self-contained plant, likely to be sited in east London, will convert 500,000 tonnes of waste per year into 16 million gallons of green jet fuel through a process that offers lifecycle greenhouse gas savings of up to 95 per cent compared to fossil-fuel derived jet kerosene.

This volume of fuel would be more than twice the amount required to make all of BA's flights at nearby London City Airport carbon-neutral. In other words, the fuel's reduction in carbon emissions would be the equivalent of taking 48,000 cars off the road per year.

The project will make further major savings in greenhouse emissions by reducing the volume of waste sent to landfill, thus avoiding production of the powerful global warming agent, methane, and generating 20MW of electricity a year from renewable sources. Four sites in the east of London are among those under consideration for the construction of the bio-jet fuel plant. The scheme will lead to the creation of up to 1,200 jobs in the area and could reduce significantly local authority landfill tax bills.

BA has signed a letter of intent to purchase all the fuel produced by the plant, which will be built by the Solena Group Inc, an advanced bio energy and bio fuels company based in Washington DC.

Willie Walsh, BA's chief executive, commented: "This unique partnership with Solena will pave the way for realising our ambitious goal of reducing net carbon emissions by 50 per cent by 2050. We believe it will lead to the production of a real sustainable alternative to jet kerosene. We are absolutely determined to reduce our impact on climate change and are proud to lead the way on aviation's environmental initiatives."

"The Solena - British Airways BioJetFuel project will efficiently convert biomass into clean renewable fuels and electricity and is completely carbon neutral. The plant will be a state-of-the-art renewable fuel manufacturing facility, distinct from a standard waste to energy incinerator facility. It will not produce any polluting emissions or undesirable by-products," added Dr Robert Do, chairman and chief executive of the Solena Group.

The Mayor of London has recently set out his vision to save millions from the city's waste bills. Commenting, Mayor of London, Boris Johnson, said: "I welcome this fantastic new 'carbon lite' fuel production facility in London. City Hall has been working with British Airways and Solena to drive this project forward to help untap the massive potential to generate cleaner, less polluting energy from waste, otherwise destined for landfill. We are working to bring together more organisations in this way to harvest the capital's rubbish to fuel homes, businesses and even transport."
Related Articles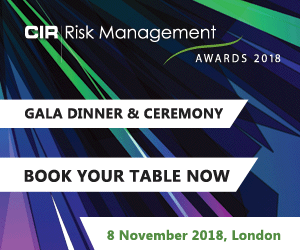 Download the latest
digital edition of
CIR Magazine
Power transmission and distribution risk
Description
Mark Evans talks to Barry Menzies, head of MIDEL ester-based dielectric fluids, at specialist manufacturer M&I Materials, to discover how ester fluids can help reduce the risks associated with transformer applications.
Most read stories...