BOOK: The Mask and the Flag, by Paolo Gerbaudo
Written by (Reviewer) Deborah Ritchie, Editor, CIR
2017-06-01
The Mask and the Flag
Paolo Gerbaudo, Hurst, 2017

The world has experienced a political earthquake since the financial crisis of 2008. Increasing distrust in political and business institutions coupled with economic distress produced by the Great Recession has given rise to new populist movements elevating hopes of change, and at the same time fears of instability. The system of representation offered by political parties seems incapable in this environment of addressing emerging popular demands.

As author Paolo Gerbaudo writes: "Protest movements against governments and banks have not been this strong since the Great Depression, and at every election voters punish incumbents and vote against the establishment. Revolutions, long presumed to be relics of the past, have made a comeback on the world scene, as have coup d'états, as has been seen in Egypt and Turkey. Donald Trump and Bernie Sanders in the US, Podemos and Ciudadanos in Spain and the Five Star Movement in Italy, Nigel Farage in Brexit Britain and Ada Colau in cosmopolitan Barcelona…"

It is this topic that political sociologist Gerbaudo explores in this fascinating social study. The Director of the Centre for Digital Culture at King's College London is a board member of the research committee on social classes and social movements of the International Sociological Association. He also writes for the Guardian and OpenDemocracy.

Hot off the press, Gerbaudo's book is based on research carried out between 2011 and 2016, drawing on 140 interviews with activists and participants in occupations and demonstrations and explores an exceptional phase of crisis and social transformation.

Political risk is consistently high on the agenda for risk professionals, making this essential reading for those tasked with managing it. Of particular interest to the resilience crowd will be the chapter 'Social Media and Citizens' Mobilisation' and a second entitled 'The Assault on the Institutions'.
Related Articles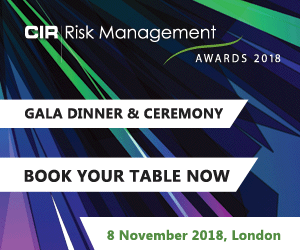 Download the latest
digital edition of
CIR Magazine
Power transmission and distribution risk
Description
Mark Evans talks to Barry Menzies, head of MIDEL ester-based dielectric fluids, at specialist manufacturer M&I Materials, to discover how ester fluids can help reduce the risks associated with transformer applications.
Most read stories...