BOOK: Implementing Enterprise Risk Management, by James Lam
Written by (Reviewer) Deborah Ritchie, Editor, CIR
2017-06-01
Implementing Enterprise Risk Management
James Lam, Wiley, 2017

Getting an ERM system up and running is complex and time-consuming. The question of where to start is, therefore, a valid one. How might common implementation issues and cultural barriers be overcome? How can ERM be leveraged in all three lines of defence? These are among the topics tackled in this impressive new title.

A highly respected risk consultant (and thought to be the very first chief risk officer), this is author James Lam's second book on the topic, expanding on his first (Enterprise Risk Management), which looked at the key components and requirements of ERM; this follow-up explains how to put that knowledge into practice. Having held senior positions at Oliver Wyman, ERisk, Fidelity Investments and GE Capital Markets, author James Lam now serves on the board at E*TRADE Financial.

Organised into seven parts, the first provides the overall context for the current state and future vision of ERM; part two focuses on ERM programme implementation; and parts three, four, five and six provide deep dives into the key components of an ERM framework, namely risk governance and policies, risk assessment and quantification, risk management strategies for risk profile optimisation and risk monitoring and reporting. The final part provides templates and outlines designed to help readers accelerate their ERM initiatives.

This accessible book is rich with analysis of the key developments to have shaped the practice in recent years, and includes a number of case studies and diagrams to guide the reader through key concepts and frameworks. Given its focus on ERM implementation, it does not need to be read in its entirety. With this in mind, a useful note in the foreword lists the most relevant chapters for board members and senior corporate executives; and for mid to senior level risk professionals (up to CRO). Students and junior level risk professionals, meanwhile, are advised to read the whole book.
Related Articles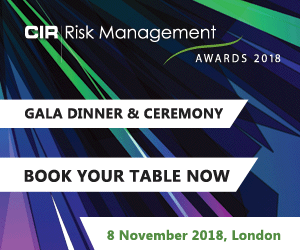 Download the latest
digital edition of
CIR Magazine
Power transmission and distribution risk
Description
Mark Evans talks to Barry Menzies, head of MIDEL ester-based dielectric fluids, at specialist manufacturer M&I Materials, to discover how ester fluids can help reduce the risks associated with transformer applications.
Most read stories...