Big data pops up on the balance sheet
Written by staff reporter
2012-09-11
A series of research reports released by business analytics services company SAS imply that UK businesses are beginning to acknowledge the value of harnessing big data by assigning financial value to it on the company balance sheet.

A recent study by the Centre for Economics and Business Research (Cebr) calculated that better use of big data could add £216bn to the UK economy between 2012 and 2017 – equivalent to 22% of the UK net debt, or more than the 2011/12 defence, NHS and education budgets combined. This growing volume, velocity and variety of data brings with it as much opportunity as it does risk.

SAS believes that UK businesses are starting to recognise this opportunity, with 44% of CFOs surveyed by SAS believing good use of data can drive growth for the business. This, they say, figure rises among CFOs at large organisations (57%) and rises significantly among those who have quantified the value of their corporate data (70%). This indicates that those companies who truly understand the value of their big data have the most confidence in the benefits it can deliver.

"The fact that organisations recognise the value of data more than they did five years ago illustrates a change in the boardroom; that big data is the new 'corporate gold'," explained Mark Wilkinson, UK managing director, SAS UK & Ireland. "Organisations that demonstrate their understanding of what we call 'data equity' by giving it value on the company balance sheet are already seeing dividends in terms of company performance and strategic decision making. It's time that business leaders embrace high-performance analytics more widely to unleash the true value of data and drive business innovation, creation and efficiency."

The relationship between better use of data and business performance is further highlighted in a study by the Harvard Business Review which reveals that nearly three quarters (73%) of UK business leaders have seen benefits from the use of analytics, including improved financial performance (69%), cost reduction (65%), reduced risks (64%) and faster decision-making (55%).

The slow pace of change in attitudes to data is picked out by a recent Economist Intelligence Unit (EIU) study for SAS, Big Data II: Lessons from the Leaders, which identifies the barriers still facing UK organisations. Shockingly, just 16% of UK businesses have a well-defined data management strategy in place, further compounded by the fact that in two-thirds of organisations' (65%) data management strategies still sit with IT rather than being seen as a business issue. In addition, demand for big data skills will outstrip supply, with 47% of respondents to the EIU study citing a lack of analytical skills as the biggest barrier they face.
Related Articles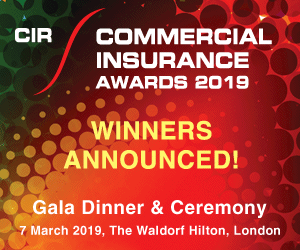 Download the latest
digital edition of
CIR Magazine
Power transmission and distribution risk
Description
Mark Evans talks to Barry Menzies, head of MIDEL ester-based dielectric fluids, at specialist manufacturer M&I Materials, to discover how ester fluids can help reduce the risks associated with transformer applications.
Most read stories...