BIBA launches Litmus Test for unrated insurers
Written by staff reporter
2016-12-21
The British Insurance Brokers' Association (BIBA) launched a new free-to-use online facility for its members that will help with their due diligence when considering whether to use unrated non-life insurers.

The facility, the BIBA Litmus Test Report, was designed with the analytical support of Litmus Analysis and uses data from A.M. Best to present a number of key financial ratios for a number of unrated insurers most often used by BIBA members. The report benchmarks the ratios of a company against a representative UK insurer cohort to illustrate - in terms relative to other relevant companies - its financial strength at the point in time of the available public financial data.

Steve White, BIBA Chief Executive said: "At present there is no legal or regulatory requirement for an insurer to have a rating, nor is there a legal or regulatory requirement for an insurance broker to use only rated carriers and this online tool will give valuable support for our members when deciding whether the financial standing of an insurer they are considering placing business with is sufficiently robust or not."

The BIBA Litmus Test Report does not give a rating to insurers in the same way as the credit rating agencies. It provides financial ratios including underwriting, investment and reserve leverage percentages as well as underwriting profitability and liquidity. The data is backed up by a number of detailed guides written by Litmus to help brokers interpret the numbers and make a decision about whether or not to choose that insurer.

In the online tool an initial coverage of 30 insurers can be checked using a simple search facility. The insurer coverage will evolve as BIBA responds to the needs of its members and will be updated regularly as market practice changes and capacity shifts.
Related Articles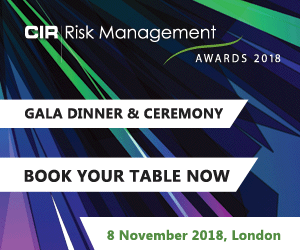 Download the latest
digital edition of
CIR Magazine
Power transmission and distribution risk
Description
Mark Evans talks to Barry Menzies, head of MIDEL ester-based dielectric fluids, at specialist manufacturer M&I Materials, to discover how ester fluids can help reduce the risks associated with transformer applications.
Most read stories...