BIBA and IIB content with Budget's IPT decision
Written by e
2010-03-24
Broker trade bodies the British Insurance Brokers' Association (BIBA) and the Institute of Insurance Brokers (IIB) have both expressed their satisfaction following the publication in today's Budget of the final legislation extending the scope of IPT. A successful lobbying campagin by the two bodies has achieved a significant reduction in scope, compared to the original text in the Pre-Budget Report.

Steve White, BIBA Head of Compliance and Training, commented: "We are pleased that HMRC has reconsidered the effects of its draft legislation and, that following the joint efforts of BIBA and the IIB, has largely accepted our suggested amendments. This is the result of lengthy and delicate negotiations and represents what we believe to be the best possible result for the intermediary sector".

Ann Peel, IIB Head of Technical Services, added: "It was vital that broker representatives spoke with one strong voice on this issue. There is no doubt that without our intervention brokers would have been forced to disclose their fees on personal lines business to insurers. In turn, the insurers would have had the extraordinary task of accounting for tax on professional fees over which they had no control.

The government's motivation for the change in IPT legislation is to prevent 'premium splitting' whereby administration fees are separated from the premium in order to avoid IPT - a problem exposed by the 'Homeserve' case in the Court of Appeal. Under the amended legislation IPT will be charged on intermediary fees only where the amount charged to the insured under the taxable insurance contract is arrived without a comprehensive assessment having been undertaken of the individual circumstances of the insured and where the terms and price of the relevant contract (the intermediary's contract) are not negotiable by the insured. In general, therefore, administration and arrangement fees charged by brokers for individually rated products including conventional motor and household insurances should fall outside the IPT net.

IPT on fees applies only where the insured is an individual who enters into the insurance contract in a personal capacity - commercial customers are not affected. The relevant insurer is responsible for all IPT payments to HMRC, including any amount due on intermediary fees.

This amendment to IPT legislation is operative from 24 March 2010. The draft legislation and an explanatory note are available to BIBA and IIB members from their respective websites.
Related Articles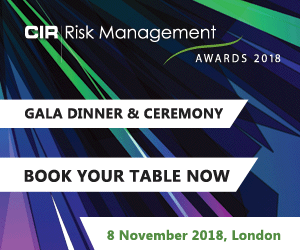 Download the latest
digital edition of
CIR Magazine
Power transmission and distribution risk
Description
Mark Evans talks to Barry Menzies, head of MIDEL ester-based dielectric fluids, at specialist manufacturer M&I Materials, to discover how ester fluids can help reduce the risks associated with transformer applications.
Most read stories...