Zurich launches supply chain cover for Asia
Written by staff reporter
2016-10-18
Zurich Insurance has launched a supply chain insurance product targeted at customers based in Hong Kong and Singapore. Supply chain disruption is regularly cited as one of the top concerns among senior management and risk managers, and with Asia a major global manufacturing hub and home to some of the world's largest producers and exporters, Zurich is the first insurer to offer a solution to this challenge in the APAC region, having provided similar cover in Europe and North America over the last six years.

The new cover is designed to help reduce the number of supply chain failures, and also to provide cover in the event of an incident whereby supplies are not delivered or are otherwise delayed. Claims are managed by Zurich's own claims team and supported by specialist third parties where necessary.

Technical underwriting manager, Zurich Asia-Pacific, Hassan Karim, says many organisations are not aware who their key suppliers are, particularly in the lower levels of the supply chain, and very few have visibility over their entire supply chain. "Half of supply chain disruptions occur beyond the preliminary supplier of goods, therefore making it extremely difficult to establish where an organisation lies within its suppliers' priorities. Taking a holistic approach and identifying critical supplies is essential when working with customers to manage their exposures," he said.

According to Zurich's 2015 'Supply Chain Resilience Report', 74% of organisations surveyed suffered from at least one disruption in the previous year, with 14% having suffered cumulative losses of at least US$1m as a result.
Related Articles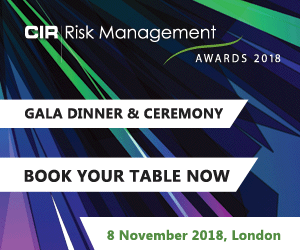 Download the latest
digital edition of
CIR Magazine
Power transmission and distribution risk
Description
Mark Evans talks to Barry Menzies, head of MIDEL ester-based dielectric fluids, at specialist manufacturer M&I Materials, to discover how ester fluids can help reduce the risks associated with transformer applications.
Most read stories...