VIEW: On dealing with riot claims
Written by Ant Gould, director of faculties, Chartered Insurance Institute
2017-07-25
In these uncertain political and economic times, risk management is, as Nik Gowing said at the Airmic show last month, "about thinking the unpalatable not the unthinkable". With that in mind, the work of the CII Claims Faculty New Generation Group supporting the Riot Compensation Act could not be more prescient. If the UK was to face major civil unrest, would claimants fair better than in the 2011 riots in England which resulted in huge claims being made against the police under 100-year-old legislation? To say the claims handling was chaotic would be an understatement.

In 2013, Neil Kinghan led an Independent Review of the Riot (Damages) Act 1886, ahead of the Riot Compensation Act (RCA) 2016. The RCA introduced many changes, including a provision for the government to put in place a Riot Claims Bureau (RCB) to handle riot compensation claims, but it provided little detail about how such a bureau would work in practice. One of Kinghan's recommendations was the creation of a guidance manual to support Riot Claims Bureau staff in handling claims.

The CII's own Claims Faculty group produced a detailed guide – due to be published shortly by the Home Office – to be used by those handling riot claims as part of a 'claims authority' (this could be people working for a local policing body or, in the scenario of a large-scale event where a bureau is set up, handlers from insurance companies or loss adjusters.

And whilst the guide will only be tested in the event of a riot, its impact is likely to be significant as it should help police staff with no experience of handling such claims to build a clear understanding of the process, and give loss adjusters dealing with claims on behalf of the police a clear and early understanding of how the legislation will be interpreted.

In addition to guide, the CII group has also written a report with 15 major recommendations, including a social media strategy to help claimants and to discourage people joining in with any criminal activity. The group's approach should be applauded and could, were the unpalatable to happen, ensure better outcomes for those impacted by any future riots.
Related Articles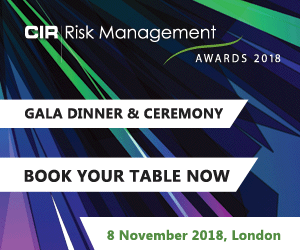 Download the latest
digital edition of
CIR Magazine
Power transmission and distribution risk
Description
Mark Evans talks to Barry Menzies, head of MIDEL ester-based dielectric fluids, at specialist manufacturer M&I Materials, to discover how ester fluids can help reduce the risks associated with transformer applications.
Most read stories...