VIEW: Dealing with continuing uncertainty in public services
Written by Peter Andrews, chairman of Alarm
2017-04-18
We live in uncertain times and how organisations respond to those times will determine the winners and losers in an environment in which risks are emerging faster and with more complexity. Those organisations that deliver or commission public services are no different.

As we know, public service risk levels are closely aligned to the level of resources available. As organisations tackle the thorny problem of delivering services with ever decreasing resources, levels of risk are rising and at the same time becoming more complex.

We have been through successive years of reductions in public sector finance; recent reports identify a 25% fall in real terms of local authority revenue income between 2010/11 and 2015/16. Even without the implications of Brexit many have forecast a further five years of reductions.

In times of uncertainty those organisations with effective risk management are those that are most likely to come out of that period of uncertainty stronger and more resilient. Keys to success in that regard are not only the processes that organisations use to identify and manage risk, but also their overall reaction to risk and their risk appetite.

This requires changes to risk systems and structures, as well as changes to the skill sets for risk managers – to ensure that they meet the new demands of a changing business environment.

Alarm has always been committed to ensuring that risk managers have the right skills. A key part of this is our National Conference, and we have recently released the programme of education and networking events for this year's gathering at the University of Manchester on 25th-27th June.

Although primarily focused on public service providers, the conference is open to all – either for the entire event or as a day delegate. This year's theme is 'risk excellence' and focuses on the skills needed to support organisations to overcome and accept risk to ensure that they continue to thrive and survive in uncertain times.
Related Articles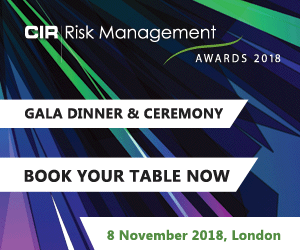 Download the latest
digital edition of
CIR Magazine
Power transmission and distribution risk
Description
Mark Evans talks to Barry Menzies, head of MIDEL ester-based dielectric fluids, at specialist manufacturer M&I Materials, to discover how ester fluids can help reduce the risks associated with transformer applications.
Most read stories...