VIEW: On influencing corporate culture for competitive advantage
Written by Clive Clarke, chairman of Airmic
2017-04-12
Corporate culture is increasingly coming under the spotlight as an important factor for gaining a competitive edge. And for good reason: culture may be a hard-to-define concept but its tangible benefits are clear. For example, an EY survey of FTSE 350 board directors found that 92% of respondents believe that investing in culture has improved their financial performance.

The right culture encourages positive risk taking and has a significant impact on risk management performance. Airmic members that have addressed organisational culture report such benefits as improved employee performance, a reduction in incidents and near-misses, and reduced regulatory issues.

Knowing how to influence corporate culture can be a challenge for businesses, however. The attitudes of employees can be hard to control, and culture is not something that can be imposed overnight via processes and procedures.

Traditionally, the board and HR have led the debate on culture. But, according to a new report published by Airmic, the risk manager can and should play an important role in influencing their organisation's corporate culture.

Corporate culture drives risk culture which in turn affects the beliefs and understanding of employees on organisational risk. It shapes their own risk responsibilities, and in particular decisions on risk taking. Risk managers are well positioned to contribute to this discussion. According to our survey, over two thirds of risk managers are concerned about a lack of embedded risk culture, and many report that, despite having regular access to the board, integrating risk management across business units continues to be a major challenge.

Almost by definition, corporate culture cannot be changed by one person or one department; however, the risk manager is well equipped to sit at the centre of the discussion, collecting the relevant data, benchmarking their organisation's current culture, and enabling the improvement process. This is not an easy or overnight task, but by addressing the impact of culture, risk managers not only contribute to a successful organisation, but also demonstrate their value at a senior level in the business.
Related Articles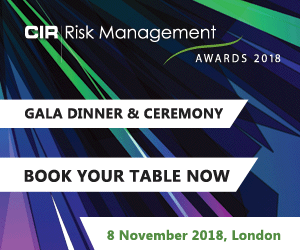 Download the latest
digital edition of
CIR Magazine
Power transmission and distribution risk
Description
Mark Evans talks to Barry Menzies, head of MIDEL ester-based dielectric fluids, at specialist manufacturer M&I Materials, to discover how ester fluids can help reduce the risks associated with transformer applications.
Most read stories...