VIEW: The value of clarity in organisational resilience
Written by
2017-09-18
As an ex-police officer, I am acutely aware of the importance of definitions in the pursuit of clarity. In law, definitions and their subsequent points to prove enable law enforcement officers to ensure that people do not get prosecuted unless their activities have met a certain criterion. Inconsistent terminology can lead to confusion, and the same is the case in organisational resilience.

As Institute chair and as a consultant, I regularly see misuse of terminology, even within the same organisation. Is it an evacuation or a relocation? Incident or disruption? Emergency or crisis? Clarity is vital to avoid confusion; in the worst case scenario, getting it wrong could even mean loss of life. Imagine declaring a 'disaster', which for the instigator means a catastrophic life threatening event, and in response the Disaster Recovery Team turn up. As most of us know, Disaster Recover Teams deal with IT continuity and therefore the instigator would have triggered a woefully inappropriate reaction.

The main issue, I believe, lies with the plan writers, trainers and exercisers who do not realise that a definition's ultimate objective is to activate a pre-determined response. So, make it simple for all employees to apply a simple rule; if the incident circumstances fit a given definition, use the term that triggers the most suitable, pre-defined response.

Organisations generally don't put enough emphasis on embedding the correct terminology in everyday business language and when an incident does occur, most staff under stress will use any word to try to describe what is happening. In a critical response environment, this wastes valuable time and could escalate the incident from manageable to out of control.

The solution, I believe, is a thorough review of organisational resilience terminology across all related disciplines to ensure consistency, accuracy and expected trigger responses. That means also reviewing policies, procedures, plans and playbooks and running staff awareness campaigns to highlight the definitions and stress the importance of using the correct trigger words to activate the intended mitigation measures.
Related Articles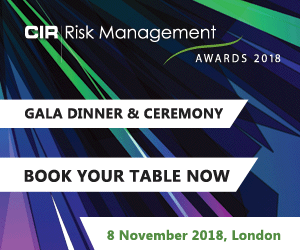 Download the latest
digital edition of
CIR Magazine
Power transmission and distribution risk
Description
Mark Evans talks to Barry Menzies, head of MIDEL ester-based dielectric fluids, at specialist manufacturer M&I Materials, to discover how ester fluids can help reduce the risks associated with transformer applications.
Most read stories...