VIEW: Risk management = good management
Written by Chris Walker, director, Alarm
2017-07-26
What is the difference between risk management and good management? In my humble opinion, these are broadly similar – in order to be a good manager you need to ensure you have complete oversight of a situation or process, together with a robust understanding of where things might go wrong and how these pitfalls can be avoided.

Risk management is an integral part of project management, from planning to application, and from options appraisal to ultimate decision making. Failure to take risk seriously can lead to disastrous consequences. It is very rare in life that a situation is risk free; things can, and invariably do, go wrong from time to time and more often than not, issues are clearer with the benefit of hindsight.

As risk managers it is important that our voices are heard in the right place and at the right time to facilitate good quality, evidence-based decisions on existing and future
service provision.

At Alarm, we offer a wide range of training, guidance, events and networking opportunities to help our members raise the profile of risk management within their respective organisations. Our annual conference continues to attract a large number of delegates, reinforcing the importance that public sector organisations place on effective risk management as they tackle reduced resources and ever increasing demand.

Even when things go well, risk management has a crucial part to play in ensuring sustained success. Failure to adapt to changes in customer expectations or market demographics can have huge implications and, as such, standing still and complacency is not an option.

Alarm recently conducted a membership survey and will be using the results to inform our future strategy to protect our position as a relevant, value adding organisation that is responsive to the needs of our customers.

For more information on this and other projects and events taking place at Alarm, risk professionals from both the public and private sectors can visit our website at alarm-uk.org and feel free to get in touch.
Related Articles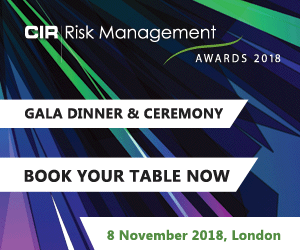 Download the latest
digital edition of
CIR Magazine
Power transmission and distribution risk
Description
Mark Evans talks to Barry Menzies, head of MIDEL ester-based dielectric fluids, at specialist manufacturer M&I Materials, to discover how ester fluids can help reduce the risks associated with transformer applications.
Most read stories...