VIEW: Major loss preparation and immediate response
Written by Paul Dudley, director, Alarm
2017-01-25
It is just over 12 months since Storm Desmond wrought havoc in many parts of the UK; an event that, according to the Centre for Ecology & Hydrology, ranked alongside the devastating flooding of March 1947 as the largest event of at least the last century.

In responding to major emergencies like flooding, emergency services and local authorities play a crucial part in managing the immediate aftermath, supporting local people and businesses as well as restoring the public realm. Those organisations are well versed in having emergency plans for such circumstances and regularly test aspects of these plans to ensure they are robust. They are also under a duty to ensure that they have plans in place to respond to events that may affect their own services during an emergency.

On the 26 December 2015, during the winter storms, Rochdale Borough Council's Number One Riverside building, accommodating 1,650 council staff directing a majority of services, was affected by the wide spread flooding in the Borough. Yet the council implemented its emergency internal plans and responded magnificently while managing to keep essential local services operating during this difficult period. For their efforts Rochdale Borough Council were the deserving winners of the 2016 Alarm Resilience Award.

Taking the learning from recent incidents and responding to demand for practical advice on this subject, Alarm has recently published two guides – the first is a revised detailed guide to organisational business continuity planning aimed at supporting members new to this area of risk management. The second guide, 'Major Loss: Preparation and Immediate Response', developed in association with Vericlaim loss adjusters, is a short best practice guide providing helpful hints and tips for both preparing and responding to a major incident.

These documents will be showcased at Alarm's National Conference which takes place on 25th-27th June at the University of Manchester, the full programme for which is available from the Alarm website.
Related Articles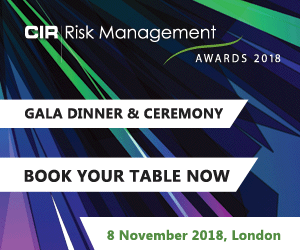 Download the latest
digital edition of
CIR Magazine
Power transmission and distribution risk
Description
Mark Evans talks to Barry Menzies, head of MIDEL ester-based dielectric fluids, at specialist manufacturer M&I Materials, to discover how ester fluids can help reduce the risks associated with transformer applications.
Most read stories...