VIEW: Customer vulnerability and the insurance response
Written by Ant Gould, director of faculties, Chartered Insurance Institute
2017-01-26
The issue of consumer vulnerability has been brought into sharp focus in recent years and lots of industries and organisations have looked at the issue through their own particular lens. Insurance is one of those, and it is also one that could and should do more to help customers.

With this in mind, a group of five volunteers from across the insurance underwriting profession – members of the CII's flagship talent initiative the New Generation Group programme – spent 18 months, on top of their day jobs, researching the topic. The Financial Conduct Authority defines a vulnerable customer as someone who, due to their personal circumstances, is especially susceptible to detriment, particularly when a firm is not acting with appropriate levels of care.

The New Generation group carried out research with insurers, brokers, charities and NGOs to look at how these customers were being treated. Their work covered the size of the issue, the definition of vulnerability and examples of best practice in addressing the issues.
The final report, despite being insurance focused, is something that risk managers should also take the time to review especially as they looked at and compared guidance from a broad range of bodies. At the heart of the report sit seven key recommendations of best practice which are applicable to any business with customers and stakeholders.

The key guidelines are that vulnerability should be sensitively recorded on a customer's profile if flagged by any of the customer's interactions with the business and reviewed regularly; charities should be consulted and in some cases partnered with; customers should be signposted to more suitable services where relevant; specific training should be mandatory; companies should mimic successful initiatives developed by others; and borrow from other sectors.

The report can be used as a simple checklist for reviewing approaches to this important topic. 'Customer Vulnerability – How well is insurance responding?' is available to download for free at www.cii.co.uk/44129.
Related Articles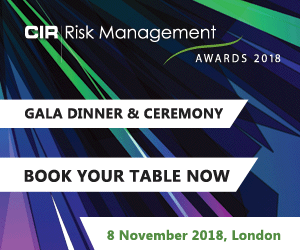 Download the latest
digital edition of
CIR Magazine
Power transmission and distribution risk
Description
Mark Evans talks to Barry Menzies, head of MIDEL ester-based dielectric fluids, at specialist manufacturer M&I Materials, to discover how ester fluids can help reduce the risks associated with transformer applications.
Most read stories...