VIEW: Adapting to change in public services
Written by Jane O'Leary, vice-chairman of Alarm
2016-11-22
If you thought the last few years for local government and public services were tough, you're in for some bad news. The really tough times may be yet to come.

With the increasing devolution of funding from central government to local government; continuing cuts to government grants and the increasing reliance on local government income coming from business and council rates raised locally, you'd be forgiven for wondering just how the public sector is going to cope.

There will certainly be further challenging times ahead and the way we adapt and change, seek opportunities and create innovative solutions will determine how much and how well we can deliver services to our community.

Future resilience will be determined by how much income can be raised locally, and it follows that public services must seek clever ways of achieving this. We are already witnessing local authorities running energy companies, airports and hotels. With shared services, local authority trading companies, community interest groups and combined authorities, the traditional local government model and associated risks are
a thing of the past.

Recognising the future challenges and opportunities of public services self-sufficiency, Alarm has recently published a guide to risk arising from new service delivery models entitled 'New ventures, new risks'. New ways of working present some of the most challenging risk management issues for today's risk and insurance managers, and the guide describes a number of different service models, identifying the most common risks together with insurance management considerations of each.

The key message from Alarm in this rapidly changing world of public services is to be ever vigilant as to what the organisation is planning, and respond with advice in a timely fashion. Keeping pace, understanding the changing role and developing the right skills in our increasingly commercial world are vital to ensure the risk manager plays a core part in the future delivery of services to the community.
Related Articles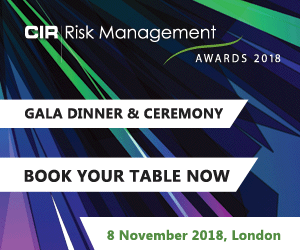 Download the latest
digital edition of
CIR Magazine
Power transmission and distribution risk
Description
Mark Evans talks to Barry Menzies, head of MIDEL ester-based dielectric fluids, at specialist manufacturer M&I Materials, to discover how ester fluids can help reduce the risks associated with transformer applications.
Most read stories...