Unisys releases wargaming solution for combatting cyber threats
Written by staff reporter
2017-01-27
Unisys has announced the launch of a new set of cyber resilience services to help plan for crises related to cyber attacks by simulating real-world threats and using them to develop effective avoidance and response policies and procedures.

To develop its new service, Unisys customised US Department of Defence cyber wargaming methodology, blended it with standards published by the US National Institute of Standards and Technology and adapted it for use by business and government clients.

The solution is designed to help both assess the organisation's preparedness to manage a crisis event as well as the completeness of its incident response plan.

Participants then organise into teams to achieve event objectives while responding to a series of operational and environmental condition changes. At the end of the engagement, Unisys provides a detailed blueprint, including an analysis of the exercise and actionable recommendations.

The Unisys resilience testing and planning team is led by global director John Bone, a retired Army colonel and former chief of the Wargaming, Concept Development, and Irregular Warfare Centre for the US Joint Forces Command. In that position, Bone led the development and delivery of wargames, including one involving 16 governmental agencies and NATO to plan a crisis response to transnational organised criminal, state and non-state efforts to destabilise local and regional governments.
Related Articles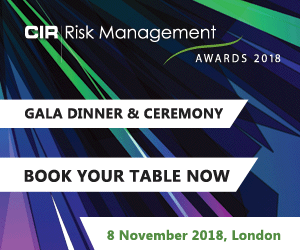 Download the latest
digital edition of
CIR Magazine
Power transmission and distribution risk
Description
Mark Evans talks to Barry Menzies, head of MIDEL ester-based dielectric fluids, at specialist manufacturer M&I Materials, to discover how ester fluids can help reduce the risks associated with transformer applications.
Most read stories...