US elections: Top six considerations for companies

Written by Deborah Ritchie
2016-11-09
Uncertainty will dominate the first months following the election of Republican candidate Donald Trump as the next US president.

Trump's rival, Democrat Hillary Clinton, conceded the election overnight shortly after losing the pivotal state of Pennsylvania. Narrow margins separated the two candidates in many states, as well as in the nationwide vote, underscoring the polarisation of the electorate after a lengthy and often divisive campaign.

Unlike Clinton, Trump did not comprehensively outline his domestic and foreign policies. As a result, analysts are warning of uncertain times ahead.

Control Risks' Jonathan Wood and Michael Moran said there is considerable uncertainty about which policies he will pursue in office, and how aggressively he will do so. "Based on the campaign, and the key issues in the global landscape, this note outlines six things companies need to know in the wake of the historic 2016 US presidential election."

They outlined the top six considerations for companies in the wake of this historic news:

1. Trade disputes: Trump's suggested tariffs and his view on existing and future trade agreements might have a strong negative impact on both the US and global economies.

2. Iran nuclear deal: Trump has strongly criticised the deal. A breakdown of the deal would aggravate regional and sectarian tensions.

3. US alliances: Trump embraced a nationalist, isolationist, and transactional foreign policy. This position will create further space for rising powers.

4. Syria, Iraq, and Islamic State (IS): Trump will inherit and continue to prosecute offensives against IS strongholds.

5. Energy an climate change: Trump could undo most of the Obama administration's environmental regulation through executive authority.

6. Russia: Trump was relatively friendly to Russia during the campaign and could broker a rapprochement for example by cooperation against IS in Syria.
Related Articles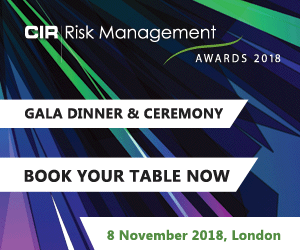 Download the latest
digital edition of
CIR Magazine
Power transmission and distribution risk
Description
Mark Evans talks to Barry Menzies, head of MIDEL ester-based dielectric fluids, at specialist manufacturer M&I Materials, to discover how ester fluids can help reduce the risks associated with transformer applications.
Most read stories...