UK counterterrorism ops result in arrests
Written by staff reporter
2017-03-23
The Metropolitan Police have detained at least eight suspects following counterterrorism raids in London and Birmingham, in connection with the attack in Westminster this week in which three people, plus the assailant, were killed.

There is a medium threat of terrorism in the UK. The threat is reflective of the current elevated terrorism risk stemming from Islamist extremist groups and self-radicalised individuals inspired by extremist Islamic ideology, in the UK as well as the wider European region.

According to security experts at Red24, the incident, as well as the resultant counterterrorism response, falls within the UK's baseline terrorism risk, where counterterrorism standards are high, and further raids, arrests and other actions connected to the London attack should be expected over the immediate-term.
Related Articles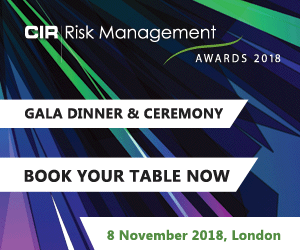 Download the latest
digital edition of
CIR Magazine
Power transmission and distribution risk
Description
Mark Evans talks to Barry Menzies, head of MIDEL ester-based dielectric fluids, at specialist manufacturer M&I Materials, to discover how ester fluids can help reduce the risks associated with transformer applications.
Most read stories...