UK Corporate Governance Code under review
Written by Mark Evans
2017-02-16
The Financial Reporting Council (FRC) has announced a fundamental review of the UK Corporate Governance Code, taking on board its work on corporate culture and succession planning, and the Government's Green Paper and the BEIS Select Committee inquiry.

Responding to the Corporate Governance Reform Green Paper, linking executive remuneration with performance, extending the FRC's enforcement powers and the importance of stakeholder views will all be underlined, and indeed the FRC is seeking input from a broad spectrum of stakeholders, including its own Stakeholder Advisory Panel on the review.

Sir Winfried Bischoff, Chairman of the FRC explains, "The Prime Minister has a vision of an economy that, in her words, 'works for everyone'. This needs UK businesses to thrive so that all stakeholders including workers, customers, suppliers and society itself benefit through jobs growth and prosperity."

The FRC, the regulator responsible for promoting corporate governance and reporting, and setting the UK Corporate Governance and Stewardship Codes, will commence a consultation on its proposals later in 2017, based on the outcome of the review and the Government's response to its Green Paper.
Related Articles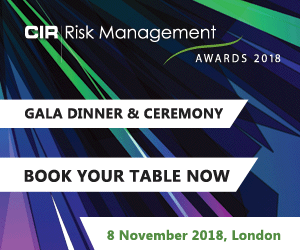 Download the latest
digital edition of
CIR Magazine
Power transmission and distribution risk
Description
Mark Evans talks to Barry Menzies, head of MIDEL ester-based dielectric fluids, at specialist manufacturer M&I Materials, to discover how ester fluids can help reduce the risks associated with transformer applications.
Most read stories...