Travel risk in 2017: Perception of risk on rise
Written by staff reporter
2016-11-15
A global Ipsos MORI survey of more than one thousand business leaders found that 72% believed that travelling became more dangerous last year and more than half (57%) believe it will become even more perilous over the next twelve months.

Hundreds of companies said that they had changed their employees' travel itineraries over the last year due to new safety threats in countries, with Europe the region most associated with an increased risk for travel – even more so than in the Middle East.

Findings from the study, commissioned by International SOS, suggest almost half of respondents organisations' investment in travel risk mitigation has increased over the past year, and 47% believe this will increase further in the coming year.

The top risk mitigation activities were:

● Reinforced travel security measures (50%)
● Updated travel risk policy (45%)
● Introduction of pre-trip advisory emails (39%)

International SOS has concurrently produced its annual travel risk index for 2017. Dominating concerns on a global level are potential terrorist attacks (51%), followed by civil unrest (36%), with inadequate healthcare and road accidents at 13% and 15% respectively.
Related Articles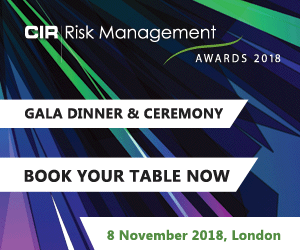 Download the latest
digital edition of
CIR Magazine
Power transmission and distribution risk
Description
Mark Evans talks to Barry Menzies, head of MIDEL ester-based dielectric fluids, at specialist manufacturer M&I Materials, to discover how ester fluids can help reduce the risks associated with transformer applications.
Most read stories...