Top UK brands revealed in reputational ranking
Written by Mark Evans
2017-03-21
Brands such as Dyson, Aston Martin and Lego have topped the rankings for reputation among the UK general public, in a year that corporate governance – and the perceptions of fairness, ethics and transparency – have had a significant impact on company reputation.

According to James Bickford, managing director at the Reputation Institute that compiles the UK RepTrak survey, "The populist sentiment of 2016 that led to the Brexit vote and the election of President Trump has also impacted [sic] corporate reputation. People want to feel they are being treated with authenticity, transparency and fairness by the corporates they are spending their money with."

Whilst products and service are still the main determinates of reputation, the rise in the associated issues of governance and ethics has now had a very real effect on the positions of companies in the public mind. However, despite the importance consumers place on these issues, companies are generally weak at communicating these practices, with 67 per cent and 71 per cent of respondents respectively 'unsure' or 'neutral' on what UK companies are doing in this regard.

The top 10 companies in the 2017 UK RepTrak, which are all considered to have an "Excellent" reputation are: Dyson, Aston Martin, LEGO, Michelin, Sony, Waitrose, Intel, PayPal, Samsung and Rolls-Royce. It is not clear whether the survey was undertaken before certain accusations of corruption appeared in one of these companies.

Conversely it might surprise some of our readers that Samsung has recovered from the Galaxy Note 7 issues, and that VW has regained some reputation even as new emissions allegations are made. Whilst neither company can be said to have handled their issues well, it is perhaps evidence of the 'reputation reservoir' that has allowed these companies to recover quickly.

In fact the UK general public is six per cent more likely to recommend Samsung products post-crisis than they were previously...
Related Articles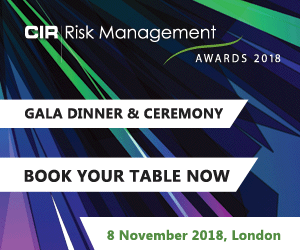 Download the latest
digital edition of
CIR Magazine
Power transmission and distribution risk
Description
Mark Evans talks to Barry Menzies, head of MIDEL ester-based dielectric fluids, at specialist manufacturer M&I Materials, to discover how ester fluids can help reduce the risks associated with transformer applications.
Most read stories...