Terrorism risk in 2017: Key developments

Written by Deborah Ritchie
2017-02-07
A number of themes are emerging that are likely to dominate the security landscape in 2017, among them the rise of a "virtual Caliphate"; the resilience of Al Qaeda and the development of CBRN expertise. These and other emerging terrorism risks have been outlined in a new report from Pool Re's Terrorism Research and Analysis Centre.

Despite the probable military defeat of Daesh in Iraq and Syria, Pool Re warns that the ideology of the group is likely to endure, with the expectation that the group will mutate and evolve into a more dangerous and diffuse entity. It says the so-called Caliphate is likely to become more 'virtual' than physical, with the group increasing its activity online as its physical security is threatened. It is expected that Daesh will move into 'ungoverned spaces' – be they geographical areas, or the Dark Web. It adds that it is likely that the focus will be on the most motivated and hard-line followers of Daesh, inspired or directed to cause mass casualties and economic damage.

Pool Re's report, which focuses on key terrorism events and trends between August and December 2016, and seeks to inform stakeholders of the current and future terrorism threat and its implications for business resilience, warns that the third, and perhaps biggest, challenge is how security agencies and governments deal with the high number of experienced foreign fighters returning to their home countries.

"The terrorist threat to the United Kingdom remains 'severe'," comments chief executive of Pool Re, Julian Enoizi. "This report not only emphasises the level of risk our nation faces, but also the widening spectrum of attack methods to which terrorists have access. It also highlights how the terrorism landscape is evolving. The main driver for this threat continues to be Islamist extremism. Despite the probable military defeat of Daesh in Iraq and Syria, its ideology is likely to endure and they will look to increasingly establish themselves in ungoverned spaces such as the dark web, creating a virtual caliphate. In tandem with this is the potential reassertion of AQ as the dominant global terrorist group."

Pool Re is currently developing loss estimation models focused on CBRN and the emerging risk of destructive cyber terrorism. Enoizi adds: "By enhancing our understanding of these threats which our economy faces and providing a resource to inform risk modelling and management, we can ensure that we are better positioned to resist and respond to them."


Terrorism risk in 2017: Likely developments (Source: Pool Re)

• The military defeat of Daesh in Iraq and Syria is already seeing the group and its ideology move into ungoverned spaces, particularly the dark web, creating a "virtual Caliphate".

• The focus of international attention on Daesh has allowed Al Qaeda to grow in the shadows. 2017 is highly likely to see the continued expansion of AQ reasserting itself as the dominant global terrorist group with the capabilities, experience and technology to match.

• The increasing use of chemical agents by extremist groups, particularly in the Middle East and parts of Africa, combined with online knowledge transfer, raises the probability of their use against Western targets.
Related Articles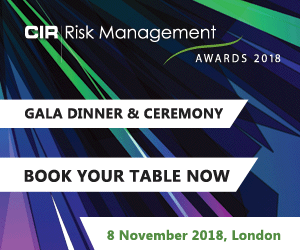 Download the latest
digital edition of
CIR Magazine
Power transmission and distribution risk
Description
Mark Evans talks to Barry Menzies, head of MIDEL ester-based dielectric fluids, at specialist manufacturer M&I Materials, to discover how ester fluids can help reduce the risks associated with transformer applications.
Most read stories...