Terrorism in Spain as second incident follows Barcelona attack
Written by staff reporter
2017-08-18
Thirteen people have been killed and dozens injured in a terrorist attack in Barcelona in which a van ran over pedestrians on the city's busy Rambla boulevard Thursday.

People were told to avoid central Barcelona following the attack which occurred at around 1700 local time.

Three people have so far been arrested in connection with the incident, with the perpetrator of the attack still at large.

The incident was followed by a second attack in nearby Cambrils which injured seven. Five perpetrators were subsequently shot and killed by police.

Local police have put in place security checks around the area of Plaza de Catalunya, advising the public only to access the area on foot and to avoid carrying large backpacks or bags, with the situation in Cambrils, meanwhile, thought to have been brought under control.

Following the attack, UK Prime Minister Theresa May said she was "sickened by the senseless loss of life" in Barcelona and that after the attacks in Manchester and London, Spain stood alongside the British people: "Tonight, Britain stands with Spain against the evil of terrorism."

The Foreign Office said today, Friday, that the British Embassy in Madrid and Consulate General in Barcelona are in contact with local authorities and are seeking further information following the two incidents.

People in the immediate area, it said, should take care and follow the advice of the local security authorities. "If you're caught up in an ongoing incident, turn any mobile phones or other devices to silent, and do not put your location on social media. Follow the advice of the local authorities when instructed," it advises. "If you are safe, follow the instructions of the Spanish authorities and notify friends and family via social networks, to avoid using phone lines. A helpline has been set up on 0034 93 214 21 24 although some callers have experienced problems with the line. The Spanish authorities are working to resolve this."
Related Articles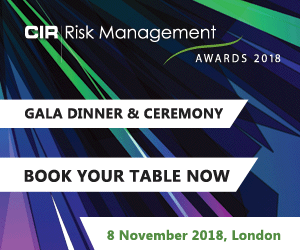 Download the latest
digital edition of
CIR Magazine
Power transmission and distribution risk
Description
Mark Evans talks to Barry Menzies, head of MIDEL ester-based dielectric fluids, at specialist manufacturer M&I Materials, to discover how ester fluids can help reduce the risks associated with transformer applications.
Most read stories...