VIEW: On the evolution of the BC profession
Written by James McAlister, chairman, the Business Continuity Institute
2017-06-05
Even five years ago the term 'organisational resilience' was heard relatively infrequently; now it inevitably crops up in any conversation amongst business continuity, security, risk management and other professionals tasked with ensuring that the physical and operational integrity of an organisation is maintained no matter what challenges it may face.

The BCI sees this move towards a collaborative approach among management disciplines to protect organisations as the key to the future of BCM. Indeed, numerous industry surveys already show how BCM professionals are anticipating this shift, earning qualifications and experiences in other disciplines across what we are calling the 'resilience spectrum'. This should not be interpreted though as an abandonment of the BCI's core field of expertise but rather as a recognition that risks are increasingly interconnected. The effective BC practitioner in today's environment increasingly needs to be able to draw from a broader palette of skills than may have been the case even in the recent past.

The ISO Standard 22316:2017 on organisational resilience describes it as "the ability of an organisation to absorb and adapt in a changing environment". To do this, it is the BCI's view that BCM professionals should overcome organisational silos by sharing information and establishing a common language with their counterparts across the other resilience disciplines.

We see BC principles and practices as a vital contribution for firms seeking to develop and enhance effective full spectrum resilience capabilities. The wide range of activities will require a new array of resources that looks horizontally across the disciplines to identify the optimal solution to fresh challenges. The BCI intends to play a leading role in the creation of this new alliance between disciplines, working with the partners and industry groups that develop relevant knowledge sources and training to support our members who wish to advance their organisational resilience capabilities; as well as supporting other organisations within the resilience spectrum to appreciate the value effective BCM adds to their own disciplines.
Related Articles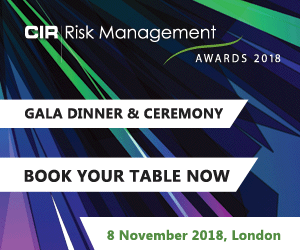 Download the latest
digital edition of
CIR Magazine
Power transmission and distribution risk
Description
Mark Evans talks to Barry Menzies, head of MIDEL ester-based dielectric fluids, at specialist manufacturer M&I Materials, to discover how ester fluids can help reduce the risks associated with transformer applications.
Most read stories...