Swine flu outbreak reported
Written by staff reporter
2016-02-15
According to public health officials in Ireland and Northern Ireland, an outbreak of Influenza A (H1N1), or swine flu, has caused a number of fatalities since early December 2015. In Ireland, at least 11 people died of the infection amid 344 confirmed cases. In Northern Ireland, up to seven people died, while at least 150 others contracted the virus.

According to a report from Red24, those at risk of contracting the disease are typically persons in close contact with swine, poultry, or infected persons.

Although the World Health Organisation (WHO) declared that the world was post-pandemic for H1N1 in 2010, the virus still circulates during the autumn and winter seasons in various countries around the world. In response to the infections, health authorities are expected to launch preventative campaigns in places where they have not already commenced.
Related Articles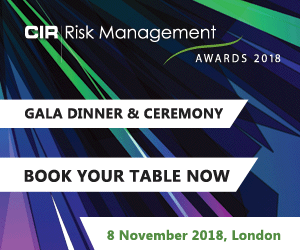 Download the latest
digital edition of
CIR Magazine
Power transmission and distribution risk
Description
Mark Evans talks to Barry Menzies, head of MIDEL ester-based dielectric fluids, at specialist manufacturer M&I Materials, to discover how ester fluids can help reduce the risks associated with transformer applications.
Most read stories...