South of England leads UK's digital economy, according to government report
Written by staff reporter
2017-09-22
A government audit shows that the South of England is the hub of the UK's digital economy. The eight counties, including Dorset, Kent and Berkshire, represent a total economic output of £225.3bn, accounting for 13.7% of the country's economic output.

The audit report, released today by the Department for Business, Energy, and Industrial Strategy (BEIS), presents evidence to illustrate that the area is at the forefront of advances in digital innovations across a wide range of industrial sectors, developing new technologies including augmented reality devices, robotics and automated vehicle innovations.

Dr Mike Short CBE, vice-president Telefonica, Europe and chairman of the Innovation South Strategic Steering Group, which represents innovation in the area said: "The Science & Innovation Audits are very important to uncover underlying sector strengths in our huge region, and to identify opportunities for better collaboration and sustainable growth across the UK.

"Now that our audit is complete, our primary focus is on following up with pragmatic steps to progress our partnership and implement the recommendations of the audit. We are confident that with the great support we have had from industry, universities, and local enterprise partnerships, we can build on the audit to maximise opportunities for our region in the future."

Innovation South stands out in the UK for its expertise across a range of digital enabling technologies, including 5G, cyber security, big data, photonics and quantum. The region's strengths in digital enabling technologies are commercially applied across four sectors including connected digital, marine and maritime, bioscience and advanced engineering.

Business minister, Lord Prior said the Science and Innovation Audits highlight the innovative strengths in regions across the UK and the significant growth and investment opportunities they present.

"Together with our record investment of an additional £4.7 billion for research and development to 2020/21, we are working closely with regional businesses and partners to ensure the ambitions set out in these reports are delivered to maintain our status as a science powerhouse," he said.

Innovation South is one of eight science and innovation audits across the UK. They have been commissioned by BEIS to help inform government's investment decisions based on established areas of regional strengths that may stimulate productivity and economic growth.
Related Articles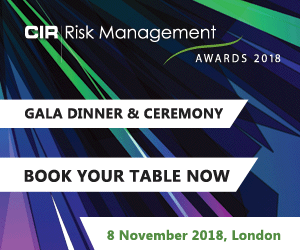 Download the latest
digital edition of
CIR Magazine
Power transmission and distribution risk
Description
Mark Evans talks to Barry Menzies, head of MIDEL ester-based dielectric fluids, at specialist manufacturer M&I Materials, to discover how ester fluids can help reduce the risks associated with transformer applications.
Most read stories...