Second quake in two weeks hits Mexico
Written by staff reporter
2017-09-21
The President of Mexico has declared a state of emergency following Mexico's second quake in two weeks. In the capital Mexico City yesterday, dozens of buildings were toppled; about two million people have no electricity; telephone lines are down; gas mains may have ruptured; and at least 200 people have been killed in Mexico City and the states of Puebla, Mexico, and Morelos.

Yesterday's quake follows closely on the heels of the M8.1 quake that struck off the coast of the Mexican state of Chiapas close to midnight local time on September 7 and damaged thousands of buildings in the states of Oaxaca and Chiapas but caused relatively little damage in Mexico City.

According to AIR Worldwide, commercial buildings in Mexico are primarily of engineered masonry or concrete construction, and are better able to withstand ground motion. In Mexico City, most middle- to upper-class families live in five- to 15-story reinforced concrete commercial dwellings. These buildings are generally well designed and built with high quality materials. However, reinforced masonry and confined masonry buildings still account for a large portion of the building stock of Mexico City.

Building codes in Mexico are among the most comprehensive in the world, but there are no national codes (each of the more than 2,400 municipalities in Mexico enacts and enforces its own regulations); code enforcement can be weak, and designers and contractors often do not fully apply building regulations.
Related Articles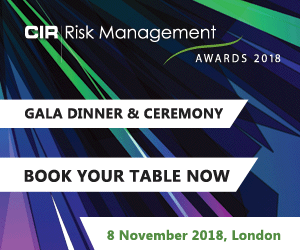 Download the latest
digital edition of
CIR Magazine
Power transmission and distribution risk
Description
Mark Evans talks to Barry Menzies, head of MIDEL ester-based dielectric fluids, at specialist manufacturer M&I Materials, to discover how ester fluids can help reduce the risks associated with transformer applications.
Most read stories...