Schroders launches climate dashboard
Written by Mark Evans
2017-07-17
Schroders has launched a 'climate progress dashboard' to give investors insight into the progress being made towards meeting the 2C temperature rise target. The dashboard, developed by the Schroders' Sustainability team, identifies the long-term temperature rise the world is on course for, according to a framework of indicators spanning politics, business, technological progress and energy. According to the dashboard, the indicators are currently predicting a temperature rise of 4C.

Highlighting the disparity in commitments across sectors and indicators, the dashboard shows global political action points to a 3.6C temperature rise, and current oil and gas production running at a level consistent with temperature rises twice that level, exposing the risks that remain in energy companies.

Head of sustainable research at Schroders, Andy Howard, said: "Climate change is a major challenge for the global economy, industries and financial markets. However, too little attention is paid to developing the tools to manage the risks it presents. Understanding the speed of progress and the implications for investment values is critical."

Schroders' Sustainability team will update the Climate Progress Dashboard on a quarterly basis, providing a real-time reflection of how successfully the world is moving towards the Paris target.
Related Articles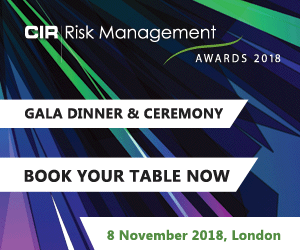 Download the latest
digital edition of
CIR Magazine
Power transmission and distribution risk
Description
Mark Evans talks to Barry Menzies, head of MIDEL ester-based dielectric fluids, at specialist manufacturer M&I Materials, to discover how ester fluids can help reduce the risks associated with transformer applications.
Most read stories...