SAS launches GDPR compliance tool
Written by staff reporter
2017-10-24
Technology provider SAS has launched a new solution to aid organisations with the forthcoming EU General Data Protection Regulation (GDPR), helping firms locate and isolate all personally customer identifiably data so that it can be properly protected ahead of the regulation's May 2018 deadline.
 
Under the new rules, any company that collects personal data, including such data as national identification numbers, social security numbers, email addresses and dates of birth, must be able to identify where that information is stored in order to protect it and remove it when required. The amount and variety of data sources, along with the rise of mobile, cloud and social networks, has played a role in making this information more vulnerable to unauthorised access.

Tom Pringle, head of applications research at Ovum, says SAS for Personal Data Protection can companies to access, identify, govern, protect and audit their data, to work toward compliance.
 
"The EU's pending GDPR deadline is causing major headaches for companies across the EU and beyond, as organisations quickly realise that personal data is stored in multiple locations. Finding it and locking it down is no easy task," he said. "The SAS for Personal Data Protection solution offers organisations tools to identify and govern personal data to prepare for compliance with this new regulation, simultaneously helping extend and enhance the governance frameworks enterprises are investing in."

Under GDPR, every EU resident has the right to know how their personal data is being used – and can request to have his or her data completely erased. This means that organisations that store and/or process EU consumer and employee data must be vigilant in protecting that data, regardless of where they are located. Noncompliance with GDPR regulations can be costly and may result in hefty financial penalties ranging up to US$22 million or 4 per cent of annual global turnover (whichever is greater).
Related Articles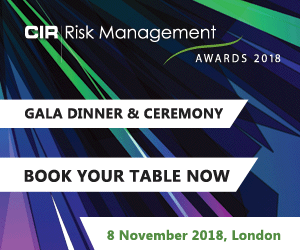 Download the latest
digital edition of
CIR Magazine
Power transmission and distribution risk
Description
Mark Evans talks to Barry Menzies, head of MIDEL ester-based dielectric fluids, at specialist manufacturer M&I Materials, to discover how ester fluids can help reduce the risks associated with transformer applications.
Most read stories...