Ransomware attacks spur cyber insurance demand
Written by staff reporter
2017-05-16
The recent ransomware attacks in over 150 countries reveals the widening scope of cyber risk exposures and is likely to increase demand for cyber insurance protection. This is according to Fitch Ratings, which prescribes a cautious approach to adding cyber exposures due to a considerable uncertainty in pricing and underwriting this risk. Aggressive expansion by individual underwriters into the segment, it warns, could be credit negative.

Insurers are playing an expanded role in countering the cyber threat, using traditional expertise in risk management and claims services. They are also gaining more technical expertise in cyber threat testing and prevention and post-event resolution through acquisitions or alliances with cyber security vendors.

Cyber protection coverage, therefore, increasingly includes a service and advisory component, as well as insured loss limits.

US insurers wrote approximately US$1.3bn in cyber coverage in 2016, and this market could grow more than tenfold to US$14bn by 2022. Leading writers of cyber risk include AIG, XL Group and Chubb. Many insurers have taken a cautious approach to introducing cyber coverage, particularly with regard to liability coverage. Underwriting experience relating to cyber coverage, as reported by insurers, has appeared relatively favourable for insurers in the past two years, but, as Fitch points out, the market remains untested.

Insurers' reluctance to write more cyber coverage lies with challenges in establishing actuarially robust pricing and coverage terms for cyber-related risks given still-limited data from historical claims losses. The evolving nature of events and uncertainty regarding the source and range of potential losses add further challenges. Premium growth in cyber products may also be dampened somewhat by contrasts between the coverage insurers are currently willing to offer and the policyholders' perspective of the nature of their cyber risk and protection needs, something that is predicted to converge as the market matures over time.
Related Articles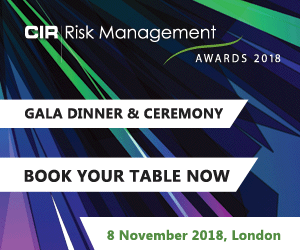 Download the latest
digital edition of
CIR Magazine
Power transmission and distribution risk
Description
Mark Evans talks to Barry Menzies, head of MIDEL ester-based dielectric fluids, at specialist manufacturer M&I Materials, to discover how ester fluids can help reduce the risks associated with transformer applications.
Most read stories...