Paris shootings: Security operation ongoing, advice for businesses
Written by staff reporter
2014-01-09
A security operation aimed at finding the suspected assailants behind the 7 January attack on the offices of the Charlie Hebdo satirical magazine in France's capital, Paris, is ongoing.

Although one of the suspected attackers surrendered to security forces in the commune of Charleville-Mezieres, located in France's Champagne-Ardenne region, two additional suspects were tracked to the commune of Corc, located some 90km north east of Paris. House-to-house searches are still being conducted in the area, as well as in the nearby locales of Crepy-en-Valois and Villers-Cotterets.

Elsewhere, at least seven people were arrested in connection with the attack during anti-terrorism raids in the city of Reims, also in the Champagne-Ardenne region. In Paris, heightened security measures remain in place at strategic sites and major public venues, amid concerns of possible secondary attacks.

In other developments, a police officer was killed in the Malakoff area of south western Paris, following a shoot-out with an unknown assailant. Authorities have yet to confirm any links between the incident and the Charlie Hebdo attack. Meanwhile, a number of mosques have been targeted in suspected reprisals for the Charlie Hebdo attack, which is being blamed on Islamist extremists. In this regard, Islamic places of worship were targeted in Le Mans, Port-La-Nouvelle, and Lyon on 8 January; no injuries were reported. Clients in France are advised to monitor local developments and should anticipate travel delays in light of the increased security measures being employed across parts of the country.

Risk analysts at Red24 are advising businesses conducting localised travel in affected areas to ensure that personnel keep identification documentation on their person at all times.
Related Articles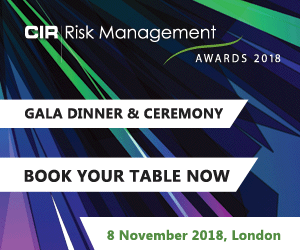 Download the latest
digital edition of
CIR Magazine
Power transmission and distribution risk
Description
Mark Evans talks to Barry Menzies, head of MIDEL ester-based dielectric fluids, at specialist manufacturer M&I Materials, to discover how ester fluids can help reduce the risks associated with transformer applications.
Most read stories...