Numerous casualties following Berlin lorry incident
Written by staff reporter
2016-12-19
At least 12 people have been killed and 48 others wounded after a lorry was driven into a crowd at a Christmas market in Berlin, Germany last night. The German authorities are investigating whether there's any link to terrorism.

One suspect, believed to be the truck driver, is said to have been taken into police custody, while a passenger of the truck is said to have died due to injuries sustained.
Authorities have urged the public in the area to remain vigilant and follow the advice of local authorities.

There is a high threat from terrorism in Germany. The German government has announced that increased security has been put in place as a precaution at public buildings, major events, transport hubs and large public gatherings.

According to the UK Foreign Office, there may be increased security in place over the Christmas and New Year period, including at Christmas markets and other major events that might attract large crowds.

On 22 July 2016, nine people were killed by a gunman during a shooting incident at the Munich Olympia shopping centre. On 24 July 2016, a suicide bomb outside a wine bar in Ansbach injured 15 people.

The German police have issued a contact number, +49 30 540 23 111, for people concerned or who may have relevant information.
Related Articles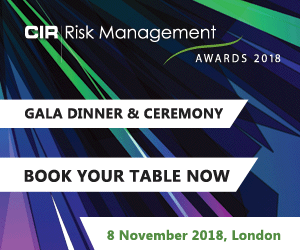 Download the latest
digital edition of
CIR Magazine
Power transmission and distribution risk
Description
Mark Evans talks to Barry Menzies, head of MIDEL ester-based dielectric fluids, at specialist manufacturer M&I Materials, to discover how ester fluids can help reduce the risks associated with transformer applications.
Most read stories...