Major brands pull ads on Google-run YouTube
Written by staff reporter
2017-03-23
Major global brands have pulled hundreds of millions in advertising spend from Google-owned YouTube following a scandal that has emerged over inappropriate content.
More than 250 organisations including the UK government, Johnson & Johnson, Verizon, Toyota, Tesco and McDonald's and media including the Guardian and The Times -- which broke the news -- are among the growing number of customers angered by the activities of the internet giant which saw advertising placed next to extremist material, and the groups responsible receiving payouts from them.

The Cabinet Office called Google to account, placing a restriction on its Youtube advertising "pending reassurances from Google that Government messages can be delivered in a safe and appropriate way".

In a report from Sky, chair of the Home Affairs Select Committee Yvette Cooper MP, has said Google's failure to remove the hate videos was "astonishing".
Related Articles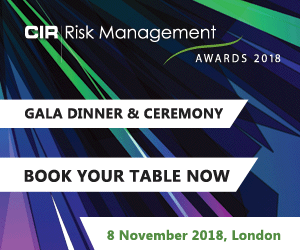 Download the latest
digital edition of
CIR Magazine
Power transmission and distribution risk
Description
Mark Evans talks to Barry Menzies, head of MIDEL ester-based dielectric fluids, at specialist manufacturer M&I Materials, to discover how ester fluids can help reduce the risks associated with transformer applications.
Most read stories...